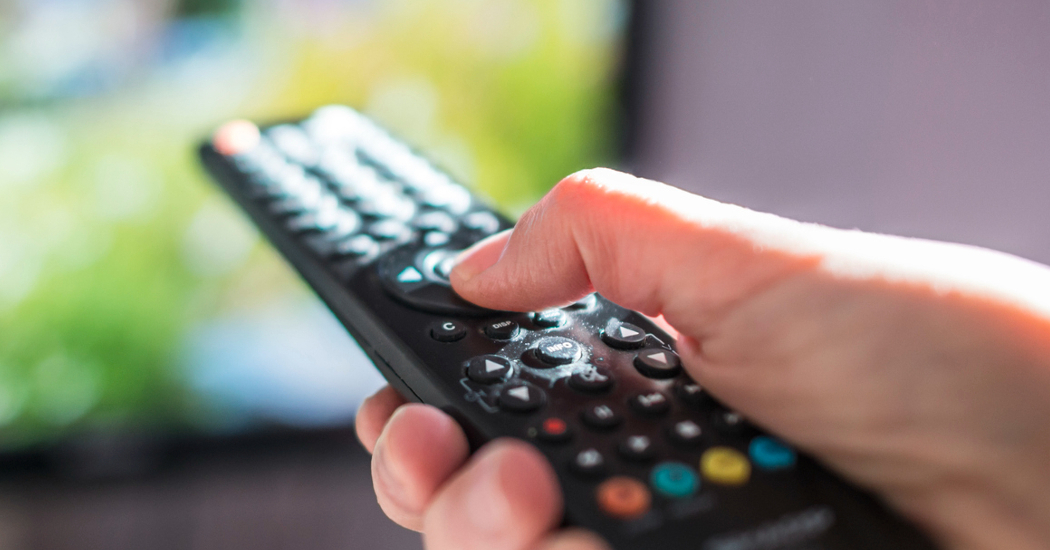 04.19.22
The content below features an excerpt from the OTT Guide, Your Market on Demand. To view the full article, you can download the guide for free here.
When your customers end a long day, they settle into their favorite chair or couch or camp out at the kitchen or dining table. They watch the entertainment of their choice and far more often, at the exact moment of their choice—with streamed over-the-top (OTT) video.
OTT—streamed video entertainment on TV, tablets, phones, and PCs—is transforming how your market consumes media, and with it, how you need to think about your advertising. It's no surprise that advertising media investment in OTT is on the same growth trajectory as OTT viewership.
Should your brand be present within OTT content? Yes. Your market may be consuming OTT content in larger or smaller numbers, but they are there.
According to eMarketer, overall digital video media investment will surpass investment in linear TV media in 2023. You may want to pause and think about that for a moment. For the first time in advertising history, traditional television will take a formal back seat to the digital age when it comes to video. That's a huge milestone.
Multiple research firms, including IAB and Magna, are forecasting investment increases for all digital channels with OTT media investment having the biggest growth rate of all. OTT is where there is the most innovation and expansion that will continue to drive change in how American consumers experience entertainment—and your advertising.
Let's break it down without the hype.
How To Think About OTT Video
The OTT landscape is complicated. There are multiple sources for streaming video content and accompanying technologies, but also some simple truths. One is that OTT video entertainment is consumed on demand at any moment. It delivers the same kind of convenience that Amazon provides when shopping for goods.
OTT sources include platforms like YouTube, services and apps like Hulu, Netflix and Peacock and streaming device providers like Roku. From an advertising perspective, OTT also includes the application of programmatic and platform-specific targeting, a huge advantage over traditional linear television.
Note that social media video is excluded from the definition of OTT. It can feel a little arbitrary given that you can certainly find on-demand video content on Facebook and TikTok.
Here's why: Almost all social media video content is viewed on mobile devices, while most OTT video is consumed on large-screen connected TVs. In spite of early predictions that OTT would be consumed mostly on mobile, tablet, and PC devices, the American public still wants its large screen TV, and more specifically their connected TV.
According to Strategy Analytics, in 2011—just ten years ago—only 5% of North American households had a connected TV. In 2021, it's 75%. Over the next five years, connected TV penetration will top out at 95%. The distinction between "TV" and "Connected TV" is effectively gone.
Research firm Conviva estimates that 81% of all streaming OTT content in North America is viewed on televisions. On Hulu, 78% of viewing takes place on large-screen TV. Even YouTube consumption is rapidly migrating to the living room TV. In December 2020, 120 million people watched YouTube on their TV screens—up from 100 million in March 2020. Those are big numbers, with TV consumption of YouTube now accounting for 40% of all YouTube impressions.
This continued evolution in viewing prompted YouTube to participate in the 2021 and 2022 upfront television advertising selling season, in addition to the more digital-focused Newfronts.
OTT Growth Demands a Digital Mindset for TV
When digital video and OTT advertising investment passes that of linear television in 2023, it marks an inflection point for video investment and how to think about your advertising. For decades digital media has gained ground because it can be highly targeted and efficient. Search, display, and paid social media are foundational elements of most media strategies for these reasons. The pandemic has further fueled digital media growth, especially when it comes to digital video entertainment.
Linear television has ruled video entertainment for more than 70 years, since the world's first television commercial ran for Bulova Watches on July 1, 1941. The ad ran during a baseball game between the Brooklyn Dodgers and the Philadelphia Phillies (the Dodgers won 9-3). This makes the media habits formed to manage linear television three generations old. Now a new set of habits must be developed.
This includes moving away from thinking about a market as a singular segment or just in terms of demographics.
As a result, brands and their agency partners will need to break down the barriers between the so-called "digital" or "direct response" teams and the "offline" or "brand" teams.
While there will always be a need for very high reach TV media, data and sophisticated targeting tools are blurring distinctions between traditional advertising disciplines while blurring the distinction between what is for "brand" and what is for "performance."
Now— on the big living room screen—you can simultaneously market to multiple segments based on a wide variety of interests, buying behaviors, and more because targeting data enables it.
Read the rest of this article and download the full Your Market on Demand guide here.