SKIL
MEDIA + CREATIVE + STRATEGY
Rain the Growth Agency has been the media and digital creative AOR for Chervon since 2016. Chervon is a global total-solution company making power tools and outdoor power equipment with several brands under its umbrella. As the inventor of the handheld circular saw, SKIL has a legacy of innovation and is still leading the way with patented technology, three battery platforms, and premium features in their outdoor power equipment and power tool lines.
Rain the Growth Agency used our expertise in Transactional Brand Building to help SKIL launch a totally new look and feel for the brand, including a new website. Our cross-channel approach and "test and learn" capabilities continue to significantly boost brand awareness and retail sales for the SKIL brand.
Website design
Campaign landing page
Email marketing
Paid social
Animation
Display
Native ads
Reporting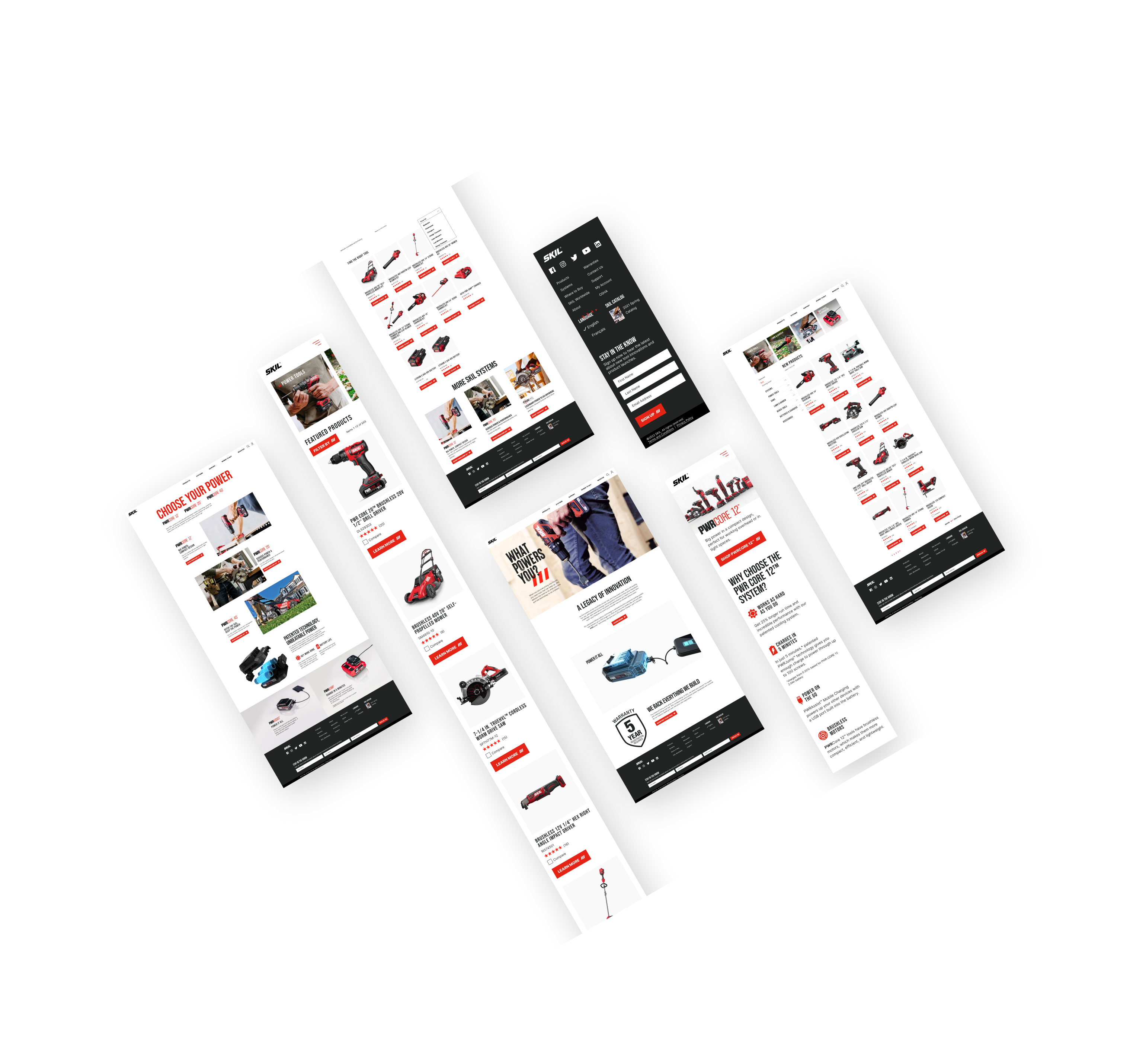 As part of an integrated strategy, SKIL's new website delivers an optimal user experience while serving as a key channel to meet brand and business objectives.
Website maintenance includes homepage heroes that feature seasonal campaigns and the latest products.