Five OTT Advertising Forecasts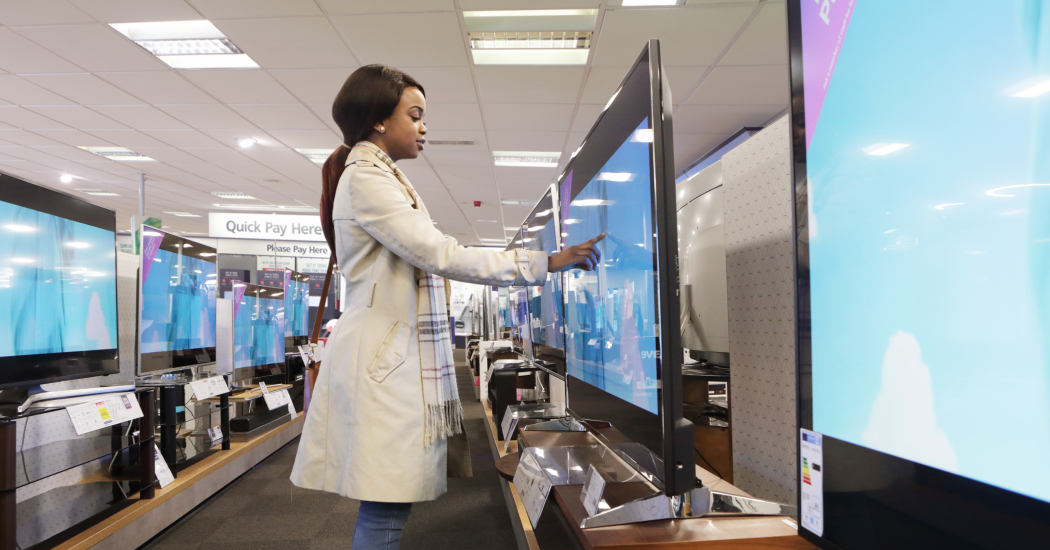 06.16.22
The content below features an excerpt from the OTT Guide, Your Market on Demand. To view the full article, download the guide for free here.
The OTT advertising benefits today are very real for both brand and performance campaigns. Organizations that also wish to innovate within this fast-moving landscape will discover new ways to reach their audiences with experiences that don't resemble anything from the past.
Let's take a look at several trends that are reshaping OTT advertising in 2022 and beyond.
1. Young Families will Dominate the Streaming Only Segment by Mid-2023
We delineated three groups— Streaming Only, Mixed Platform (streams and watches traditional linear TV), and Linear Only. We noted that the Streaming Only group was dominated by younger single people but that there was a strong segment of Young Families still present. There are clearly families turning exclusively to streaming OTT entertainment with children helping drive that adoption. Young families are a group coveted by many brands and it will continue to grow, especially as Millennials move into and through this life stage.
As the Young Families group grows within the Streaming Only segment, it will drive the overall average age of this group up. By mid-2023, families will overtake younger singles, creating a somewhat more balanced group. Targeting this Streaming Only group will become more attractive to more brands as they consume more and live in larger households.
2. OTT Video Growth will Further Divide the Linear TV Marketplace
OTT video growth will certainly continue to pull more viewers away from linear television. This will cause the Streaming Only group to grow and the Mixed Platform group to shift more viewing toward OTT video entertainment.
However, linear TV's greatest strength—large reach events—will only increase in value. Within the OTT video landscape, there are very few events or programs that garner anywhere near the total simultaneous audience that occurs with traditional linear television. As recently as 2018, linear television achieved 1.9 billion viewers for the wedding of Prince Harry and Meghan Markle. That's a global number, but note the word "billion." The Super Bowl also continues to achieve about 100 million viewers each year, which is very large.
Big live events are important to brands because they offer large unduplicated reach. As a result, even if linear viewership of big events drops, viewership will still be high relative to pure-play OTT offerings and pricing will remain strong or even increase as scarcity of these events increases. This also means that more mid-tier and lower-tier programming on cable and broadcast will see continued declines in both viewership and advertising pricing as core groups like families migrate to streaming.
Higher reach linear TV inventory will maintain or even grow in value.
OTT video will grow at the expense of linear TV.
Lower reach linear TV inventory will decline in value.
3. Traditional TV Networks are Catching Up —Can They Replace Lost Linear Viewers?
Old habits die hard everywhere you look in the media landscape. Traditional TV networks are certainly making a run at expanding their offerings in digital streaming services, but can they dominate the living room TV like they have in the past? Some are having decent success.
HBO Max now has 80 million subscribers. NBC's Peacock app now has 54 million subscribers. Paramount+ has 42 million subscribers. This is still a far cry from Netflix with 209 million global subscribers, but the numbers among the traditional players are increasing fairly quickly.
Will it be enough to replace lost linear TV viewership? These networks have two powerful capabilities that no other ad-supported OTT providers have—legacy viewership and large events.
4. YouTube and Amazon Will Innovate and Transform Content
Most of OTT's growth has occurred in just the last five to ten years, so it's inconceivable that OTT entertainment will stop evolving. Innovation will continue at a relatively quick pace. The two providers with strong platforms demonstrating innovation are YouTube and Amazon.
YouTube is a huge platform for prominent and long tail "creators"—people who are providing entertainment on their own terms with their own channels. Creators will continue to explore the boundaries and possibilities of on-demand video entertainment.
Amazon is clearly a key player in non-ad-supported OTT video with Prime Video. They also own Twitch, the largest live-streaming platform. Twitch is mostly focused on gaming and is dominated by young male viewers, but it delivers a compelling platform for live-streaming content.
5. Live-Streaming OTT Events Will Accelerate for Reaching Most Valuable Audiences
What's old is now new again in the form of live TV—with live-streaming OTT. While OTT's source of growth has been fueled by on-demand programming, there is still plenty of opportunity with live events. It shouldn't be expected that any live-streamed event will consistently achieve the kind of viewership of the Super Bowl—unless it's the Super Bowl itself—but OTT events will take on a more strategic role.
The focus of live-streamed OTT events will not be on large unduplicated reach, but rather, on building audiences of strategic interest to brands. Celebrity talent will be used to attract the right audience and to promote these events. Today there is a lot of experimentation with livestreamed events so this area will evolve quickly and become a core pillar of any OTT strategy. On YouTube, 60 of the top 100 live streams happened in just the last two years.
One exciting opportunity emerging for brands is the ability to proactively design live-streamed events to attract the right audience and align with a brand's specific business objectives.
Read the rest of this article and download the full Your Market on Demand guide here.