Infographic: OTT Digital Video: Who's Watching What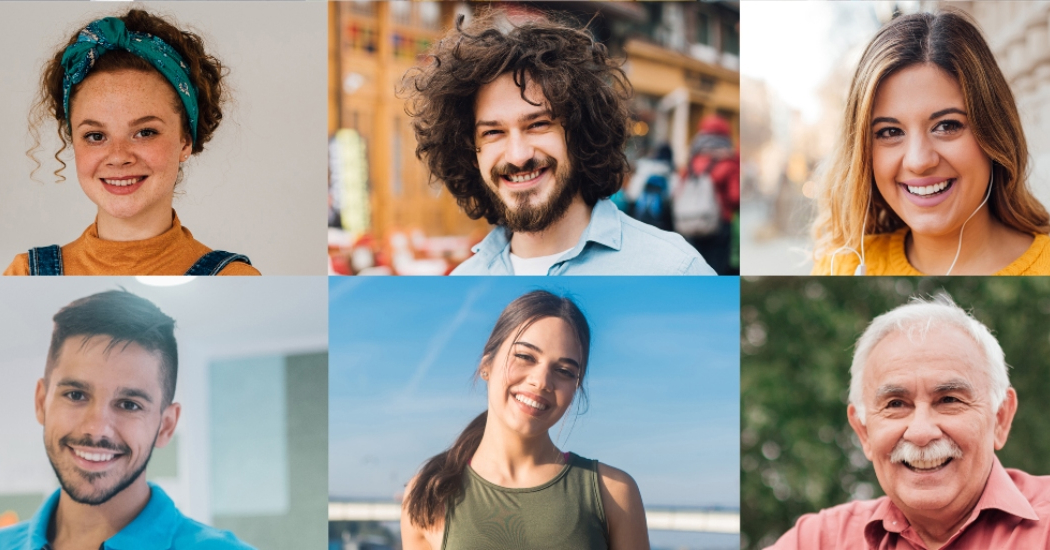 05.10.22
There's a lot of hype to navigate when it comes to understanding who consumes OTT video. As part of the Your OTT Market on Demand guide, we are focused on three groups that we can compare and contrast based solely on consumption of content without worrying about what technology they use to access it:
Streaming Only—those who exclusively streamed OTT content in the last seven days.
Linear TV Only—those who exclusively watched traditional cable or broadcast television in the last seven days.
Mixed Platform—those people who watched video content by streaming and on traditional TV cable and broadcast networks.
These three groups offer clear, distinct consumption patterns regardless of what's plugged in or what device people use. It's the habit we're after, not the technology.
Click infographic below to view full size file.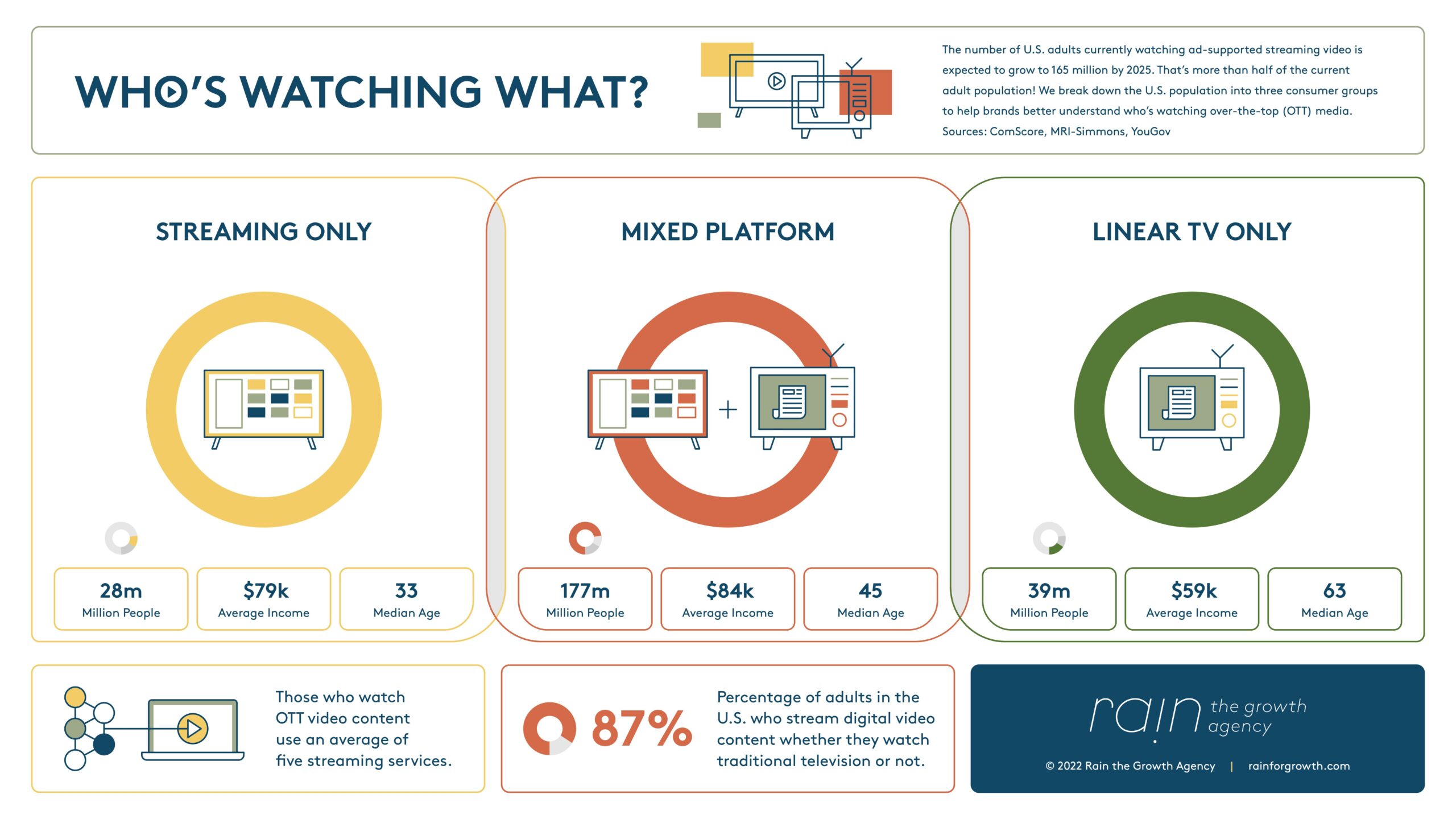 When you focus on those who view ad-supported streaming video, there are currently about 130 million viewers and that number is expected to grow to 165 million by 2025. To put that in perspective, that's more than half of the current U.S. adult population and will grow to almost 70% over the next few years. Conclusion: Streaming OTT entertainment content is mainstream.
What's changing across these three groups is undeniable. As TV ratings for cable and broadcast television continue their significant declines, the Mixed Platform group will shift more toward streaming and the Streaming Only group will grow.
For a deep dive into each of these demographic groups and trends to watch, download the full OTT Market on Demand guide.