Consumer Cellular Celebrates 25th Anniversary with Innovative Network Integrations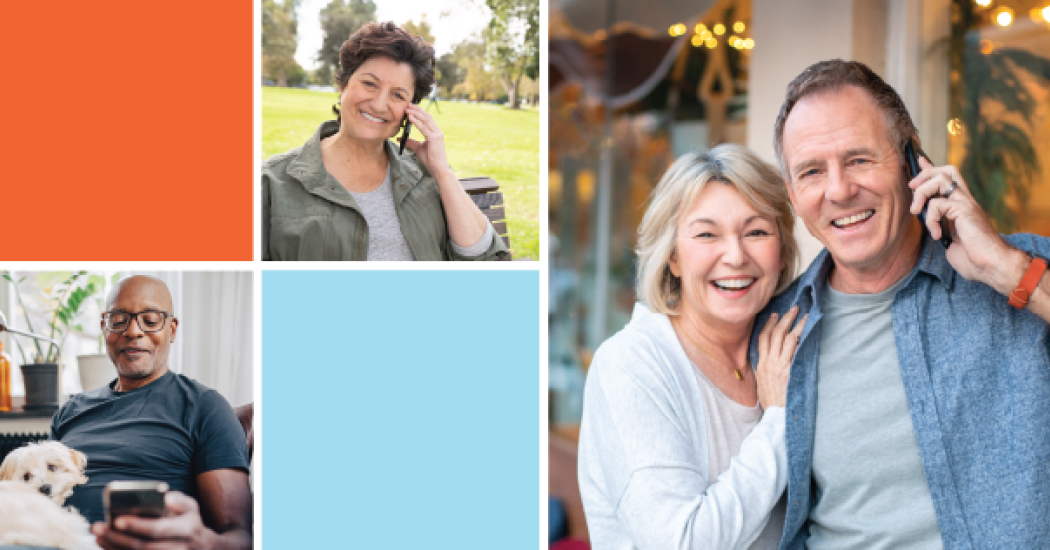 10.23.20
Consumer Cellular, the wireless provider ranked "Highest in Customer Service among Non-Contract Value Wireless Providers, Nine Times in a Row" by J.D. Power, launched a dynamic advertising and marketing campaign in celebration of the company's 25th anniversary.  The campaigns, designed to elevate the brands major milestone, brought together top media partners, culminating in original and impactful integrations with NBC, CBS, Wheel of Fortune and The History Channel.
Consumer Cellular, headquartered in Portland, Ore., has maintained 20 percent growth year-over-year by focusing its marketing strategy exclusively on the boomer and senior market – a demographic others in the wireless space have struggled to capture. "Our laser focus on the boomer and senior market has been a huge success in terms of continued customer acquisition and revenue growth for the company," said Brian Hepner, Consumer Cellular's SVP of Marketing. "Our consistent commitment of not only marketing investment, but also resources has allowed us to capture new clients and build the brand's awareness among our key demographic, leading to nearly 4 million customers and over $1 billion in annual revenue."
The 25th anniversary presented a unique opportunity to both celebrate the milestone and promote the company's unique value proposition by working with key network partners on original and impactful campaigns. "Leading up to our 25th anniversary, we knew we wanted to celebrate the milestone in a big way," continued Hepner. "With help from our long-time advertising agency partner, Rain the Growth Agency, we were able to capitalize on media relationships that we've groomed together to develop incredible programing that celebrated the milestone while also communicating directly to our key demographic. Our collaboration allowed us to accomplish these incredible media integrations and we couldn't be happier with the results!"
Consumer Cellular enlisted Rain The Growth Agency to develop high profile, targeted marketing programs with key media partners including:
An integration within the Weakest Link, which stars the show's new host, Jane Lynch, a personality that resonates well with the target audience, and also falls within the primary demographic. The integration consists of multiple custom vignettes that were shot in a single day and followed COVID-19 safety guidelines. The fit of this opportunity was also validated by Rain the Growth Agency's measurement tools indicating strong impact from mainstream game shows and primetime programming that reaches an older audience. Strong ratings for the rebooted game show have been an added bonus.
History Channel and Consumer Cellular celebrate their 25th anniversaries simultaneously with five 2-minute vignettes, showcasing moments in history that connected the country through archival footage.
Multiple 20-second vignettes hosted by The Amazing Race's Phil Keoghan showcase "Moments that Connected Us" – memorable moments of hit CBS programs and news coverage over the last quarter century.
Consumer Cellular will be fully integrated into Wheel of Fortune's Secret Santa giveaway week with on-air segment featuring Consumer Cellular's 25th Anniversary $2.5 million donation to Toys for Tots as well week-long in-show exposure on set and as the featured prize, in addition to multiple digital integrations .
Consumer Cellular has a long history of targeted integrations designed to reach its key demographic including Jeopardy Tournament of Champions, Family Feud, CNN Heroes, US Figure Skating, just to name a few.
Rain the Growth Agency's research-driven direct-to-consumer expertise in marketing to seniors is supported by its extensive Silver Tsunami research. The agency's full suite of proprietary tools has been utilized for campaign planning, management and performance evaluation throughout the course of the 9-year partnership with Consumer Cellular. Upfront research for messaging and audience targeting from tools like MindReader™ and ConsumerID™ work alongside the Tracker™ database, which manages media buys referencing historical results, and WaveCast™, the advanced media optimization modelling tool that provides key insights on the latent impact on sales generated by these integrations.
About Consumer Cellular
Consumer Cellular is a top-rated wireless carrier that provides no-contract cell phones and service plans primarily to those 50+. The company has been an approved AARP Provider for over 12 years and offers AARP members special discounts on service. Founded 25 years ago on the belief that everyone should have affordable access to the safety and convenience of cellular service, Consumer Cellular is privately held with 2000 employees. The Portland, Ore.-based company utilizes the nation's largest voice and data networks, which covers 99 percent of the U.S. population. Consumer Cellular's wireless phones and plans are sold nationwide at leading retailers such as Target, as well as direct to consumers at ConsumerCellular.com or (888) 345-5509. The company has been ranked on the Inc. 5000 list for 11 years in a row. Consumer Cellular received the highest score in the non-contract value segment of the J.D. Power 2016 (V2) – 2020 (V1) Wireless Non-Contract Customer Care Performance Studies of customers' satisfaction with wireless customer care experience. For J.D. Power 2020 award information, visit jdpower.com/awards. For cellphone tutorials, features, applications and company news, connect with Consumer Cellular on Facebook, Twitter and YouTube.