When Marketers Move, Does Their Bias Move with Them?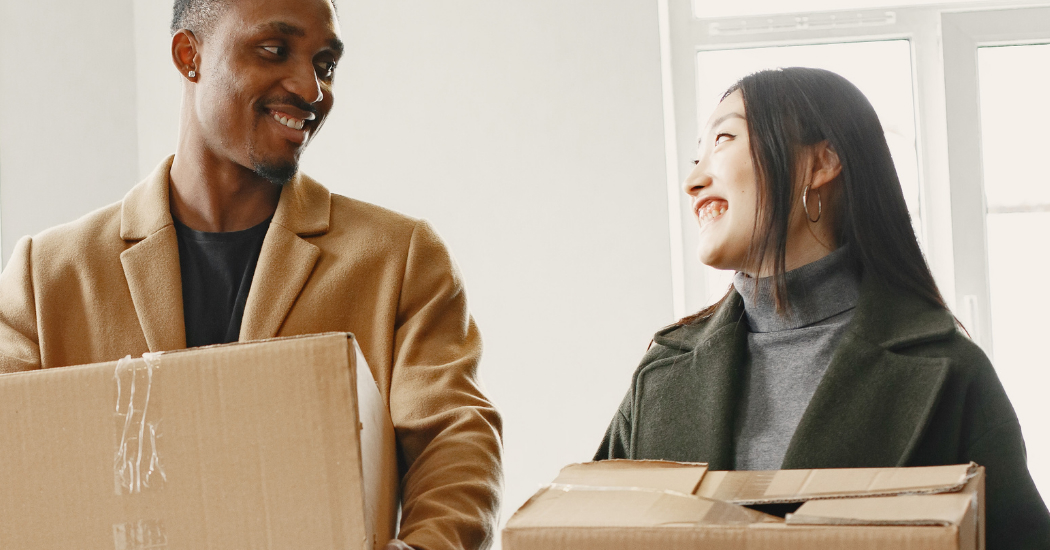 06.14.22
Bianca Reed, VP, Client Service + Inclusion Marketing
Like all industries, the marketing industry is experiencing the "Great Resignation." The power currently resides with the talent in the industry, and they are asking for flexible and remote work environments. With the freedom to work and live where we see fit, will marketers take their geographic biases with them?
This was a question that I had to ask myself as a marketer, a Black woman, and a lifelong West Coaster when I found I was also guilty of having a bias when it came to geography. Last year, in the middle of the pandemic, we moved our family from Portland, Oregon, to a small town in Oklahoma. This was not a strategic or intentional decision on my part; as the wife of an Air Force officer, I go where the government sends me. But we have a promise in our marriage that we will not "yuck each other's yum." His yum is being an aerospace physiologist and my yum is being in advertising. Until 2020, his yum kept us comfortably on the West Coast, and all was right in our world. Then the U.S. Air Force decided that we would be moving to Oklahoma and, since my agency had already moved to a remote-first work environment due to the pandemic, thankfully no yums were yucked and we were Oklahoma bound.
The "Perfect" Target Audience
In marketing, I often hear clients describe their customers as millennial "coasters" – millennials that live on either the East or West Coast.  Their "perfect" version of this customer has a household income of over $100,000, lives in one of the major West or East Coast cities, is 25- 40 years old, and is Caucasian. This is a common trope of the "perfect" customer and I have seen countless customer profiles from aspiring fast companies that paint this profile image of their ideal customer audience. The issue with this customer profile, however, is that it is often not driven by data, but instead by the unconscious biases of the marketers and brands. I would even venture to call these explicit biases since many marketers are aware of their prejudices and attitudes about Middle American consumers, biases that were only further exacerbated by a polarizing election and a global pandemic.
For many brands, that ideal customer profile built on bias even becomes a self-fulfilling prophecy of their targeting, thus missing out on potential customers. These marketers also forget that, while income may be higher for customers on the East and West Coasts, there is a reason why everything is "bigger in Texas"- customers can afford bigger homes, cars, and other high-ticket items in places like Texas.
Discovering a DTC Marketer's Dream
Admittedly, I was not as open-minded as I should have been about relocating across the country. I realized that I myself had developed both a conscious and unconscious bias about Middle America and the people that live there. Like all biases, this was largely fed by mass media and blatant stereotyping of each state. Listen, Portland had a wild 2020, but not nearly as dramatic as the media portrayed it to be. Frankly, just as my own hometown was stereotyped, I had stereotypes of what I thought the customer base would be like here in Oklahoma. And I was dead wrong. Let me tell you, after living here for a year, I can now say that this town is a DTC marketer's dream. With a decent job market, lower cost of living, and limited shopping options, online shopping is more than just a convenience. In fact, it is a portal to the life we marketers advertise. Families who have a household income of $75,000 can afford to drive new cars, have a nice home, subscribe to every streaming service, and own the fancy fitness equipment that is just like the coasters' that they just hang their jackets on. I was surprised to find there are churches and dispensaries in equal measure, and there is a "be kind and mind your business" culture that I must admit is quite delightful.
A month after our move, my social media feeds started looking very different. I was not being targeted by the same brands, and when I was targeted, the algorithms assumed that my fashion taste and income had drastically changed. To marketers, I was no longer interested in healthy foods, clean beauty products, and fancy cookware. Even though our cost of living had been significantly reduced and, therefore, we had more disposable income, I could see the signs of algorithms and brands seeking what they consider a more "ideal consumer." As a marketer this discovery has been a case study of how biases can cost brands revenue.
The Coasters are Moving Inland
Recently, the 2020 U.S. Census was released and it became clear that America is rapidly changing, and that the widely-held assumptions about where people live and what they look like aren't very accurate. Of all the major cities in the United States, both Austin and Fort Worth, Texas, saw the highest growth among large U.S. cities. Additionally, the data released by the Census Bureau also showed that the multiracial populations grew in almost every county in the U.S. between 2010 and 2020.
What this census data doesn't account for, however, is the impact that the pandemic had on the populations of major U.S. cities. According to the Wall Street Journal's analysis of Postal Service data, major cities, including New York, Chicago, San Francisco, and Boston, saw hundreds of thousands more residents move out than in, causing the net loss of households from migration to grow by 71% in 2020 from the previous year. Not surprisingly, New York City saw more net moves out of the city in 2020 than it did during the two prior years combined. This shows us that the rise of remote working in 2020 meant that marketers didn't need to cling to the coasts.
The option to work remotely meant marketers could have the freedom to return to their hometowns or move to less costly cities. Successful professionals moved to places where they could afford to live comfortably and have additional disposable income. Google, one of the guiding forces in the marketing industry, told staffers that they had approved 85% of their employees' requests to work remotely or relocate once their offices fully re-open. Facebook made similar accommodations and shifted its remote work policy to allow all of the company's full-time employees to continue working from home if their job duties could be completed remotely, even after pandemic restrictions end.
Less Bias, More Data
If the census data and diaspora of the American people is telling us anything, it is that marketers and brands will have to start acknowledging that our biases and algorithm-generated discriminations could have long-term impacts on revenue growth. As the U.S. demographics continue to change, marketers will need to follow suit – the "perfect" audience may not be who or where we think anymore.
So, the question is: when marketers move, will their biases follow them? Will the algorithms and assumptions that favor this dream coastal client give way to a more diverse customer whose geographic location doesn't determine their value? I think we will see DTC leaders who lean into this data and take a holistic view of inclusion marketing see a positive impact on their bottom line. I, for one, am going to keep learning about my own conscious and unconscious biases and continue uncovering growth opportunities for these evolving audiences. Who knows? The new perfect customer could look just like me.