What's the value of TV ads in a digital age?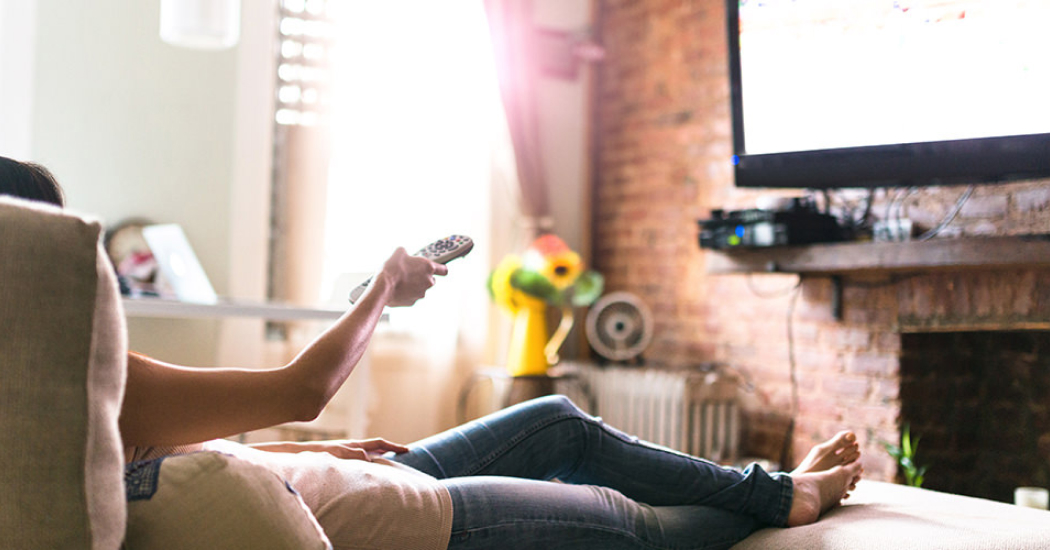 02.11.16
Kyle Eckhart, SVP, Growth
A lot of the impact shows up in search marketing results and other online channels.
Good news folks. People are still watching TV. In fact, there's a sweet little renaissance going on as consumers continue to show the love for expertly produced, longer-format video content. While the content may be spread out a little thinner than four major broadcast networks, as a TV ad guy, it feels great.
But we're all digital marketers now, right? No matter how much people like a piece of content, I can't justify investing marketing dollars without knowing pretty quickly what I'm getting in return. So why in the world is it taking us so long to put digital cookies into our set-top-boxes and TV sets?
It's a valid question, but one with a complicated answer.
In the meantime, agencies and third-party solution providers across the country are making the claims to be the first, the best, the fastest, the cheapest solution for understanding how to measure TV ROI. I know. I'm one of them.
But as fast as I make the claim that we've got the most educated solution, I also relay an important truth: it's not as simple as some attribution specialists would have you believe. Dare we say it's complicated? The data points are everywhere and it takes a lot of technology, a ton of data, and experienced people to accurately provide insights to help you make better decisions.
Through my 11 years of evaluating TV performance—and my agency's $7B of attributed sales data—attribution has been a constantly evolving science-and-art kind of scenario. That is to say, we've learned a LOT. I've also seen increased interest from clients as I explain the pitfalls—the common mistakes we see—whether they are just starting to measure TV attribution or knee deep in analytics.
Here are a few of the pitfalls in no particular order:
Pitfall: Believing that there's one tool out there with the perfect answer
Just as online media has competing views of last click and multi-touch, you should evaluate TV with complementary (if not independent) attribution tools. Most good analysts use a response-spike methodology for very near-term, top-of-funnel optimization insights; the early indicators of station, daypart, and programming performance. You also need other tools for understanding total channel performance, including the lag effect of individual TV spots and the combined effect of frequency.
Pitfall: Treating TV as purely top-of-funnel advertising
Some TV advertising is just meant to create awareness, while more effective TV creative aims to convert. You can create the conversion by using data-informed messaging that influences a sale (we're guided by what we call our pyramid messaging structure). If conversion is the goal, then you should work hard to create links between customer activities that help you measure the conversions.
Pitfall: Evaluating TV based only on what you can directly measure
TV more than any other marketing channel has lifting effects on everything that you do. Take branded SEM for example. These days we see as much as 50 percent of TV performance realized in that channel. It's important to put sensors on all of your activities and channels weeks before you go on air so that you have a clearer picture of the impact of your TV advertising.
Pitfall: Giving too little credit to lag response
This is a big one. Not only can TV drag for days and weeks, but that drag can also be different depending on programming and consumer headspace. There are so many variables that will impact the timing of consumers' digital response, from time of day to content type, that it's important to use statistical attribution techniques on large data sets to quantify the lag trends.
Pitfall: Evaluating TV as one big channel unto itself
Use subdivisions when balancing your mix. TV can be divided into funnel segments, from branding, engagement, education and lead generation, to station types such as sports, news and family, and buy types such as network, cable and DRTV. Similar to online, TV is a big playground that requires segmentation to get the right balance.
Pitfall: Ignoring intuition and experience
This may be the most important. Media buyers who evaluate TV performance daily know when insights from analysts sound like BS. Many third-party TV analysts simply don't have the luxury of media buyer insights to help craft their attribution models.
We know that people are still watching TV, but they are watching it and interacting with it in different ways. We know that TV drives traffic to organic and paid search campaigns, landing pages, websites, social channels and other branded destinations. We know that TV works as a platform to influence consumer behavior. To understand TV attribution, you must have the models (plural), technology and people in place to measure its impact so that you can react and continually optimize. It sounds complicated, and it can be, so it's important to find a partner that has put brands on TV, that understands business objectives, media KPIs, technology and TV attribution models, and that has the experience to help you avoid the pitfalls.