Web Brands Find TV Within Reach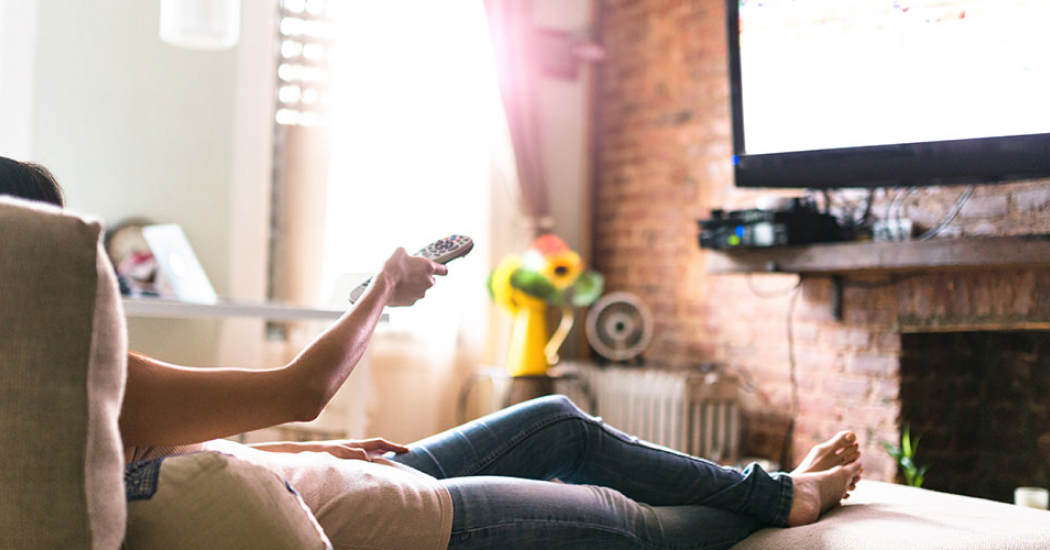 09.09.14
Kyle Eckhart, SVP, Growth
It's been almost seven years since the start of the Great Recession, although some entrepreneurs are still feeling the pain as if it were yesterday. Online businesses as a category, meanwhile, are beyond thriving—with U.S. ecommerce sales due to eclipse $300 billion in the next year, according to eMarketer.
You know these companies. They're the ones whose primary –or only – sales channel is the web. They are web service brands, online acquisition companies, subscription portals and, of course, ecommerce businesses. And they're driving today's economy in a big way.
More and more, I'm seeing web brand innovators who are making it because of their sharp approach to the market. They are more cautious, more thoughtful. They know how to do more with less. Thanks to online marketing, they're used to managing their advertising campaigns against a tight ROI constraint.
What I'm also seeing in this marketplace is that at some point, all budding online brands get to the flashing road sign that says, "You Need to Go Bigger." That's the signal that they need to hit the accelerator on brand awareness. To build a user base as a way to rev up momentum or achieve critical mass. To get more people to type MyBrand.com into a search bar.
The most obvious way to make huge gains in brand awareness and brand preference is TV—but that costs a fortune, right? Not with Direct Response Television.
Transactional Brand Building
The web businesses I'm talking about – the really smart ones – have discovered the transactional brand building potential of DRTV. More and more companies are migrating to television at earlier stages of their product lifecycle. In just the past two years, we've seen the success of DRTV in establishing brands such as Lumosity, Wayfair, ShoeDazzle, Vimeo and Gazelle.
What's great is that these brands are helping to dispel the myth that you have to be ugly to sell. We love working with web brands, because as masters of UI, their design sensibilities insist that they build a brand consciously through DRTV – rather than sell first and see what brand they end up with later.
And best of all, in a time of ever tighter marketing budgets and attribution models, DRTV by its very definition pays for itself.
7 Things to Love About DRTV
Education. What you want most from a DRTV ad is to move a viewer to take action now. To move someone from impression to action on a single airing. DRTV is an opportunity to inform and to break down barriers. It's also about keeping your customers from wandering around the web – and running into your competition.
Lower rates. Rates for DRTV are significantly discounted, and that's because you give up a degree of certainty about where your ad runs. This is a good thing. Stations can run your spots pretty much any time across the weekend prime-time rotation of AMC, for example, rather than during the demand-inflated premiere of "Mad Men." But you still have more control than you think.
Eyeballs. Impressions, ratings, reach, frequency – TV is the fastest way to increase them all. It's not true that DRTV runs only at certain times or on certain stations. Perceptive advertisers know that you can get just as targeted with a DRTV plan as you can with a fixed buy negotiated in the upfronts.
Flexibility. With a DRTV plan, it's incredibly easy to pick up or cancel media — within days, in many cases. Thanks to specialized analytics, it's the only type of TV advertising that can deliver what you're used to getting from your online marketing campaigns.
Ease of entry. DRTV is a test-and-learn medium, which means that you can start small and build over time. When you're managing to cost per acquisition, there's just no need to push beyond levels that reach a profitable ROI.
Creativity. Your brand on the web becomes your brand on TV. This keeps things nice and comfortable for the web company that's moving from demand generation to demand capture. It lets you deliver emotionally charged DRTV creative that, frankly, looks a lot like its web counterpart.
Measurement. Thanks to the evolution of key analytics, we can easily and quickly measure the effective return on ad dollars. With the right analytic tools, we can now see how each measured transaction in a smart DRTV campaign quickly elevates your brand – all through the power of mass communications.
TV drives awareness and attracts new users faster than any other channel, and clearly DRTV can do it for less money. That's a dangerous combination in the wrong hands. I've seen countless examples of DRTV pitfalls—weak strategy, shallow creative, bad placement—that puts a brand on a TV rocket hurtling toward the sun.
DRTV pros help smart web marketers dodge these obstacles. We help companies figure out how to meet both brand and direct response goals with the same efficient media dollar. Transactional brand building is more than just a new description of DRTV. It's a whole new approach that has proven itself over and over.