Uncertain Times: The Impact and Implications for DTC Marketers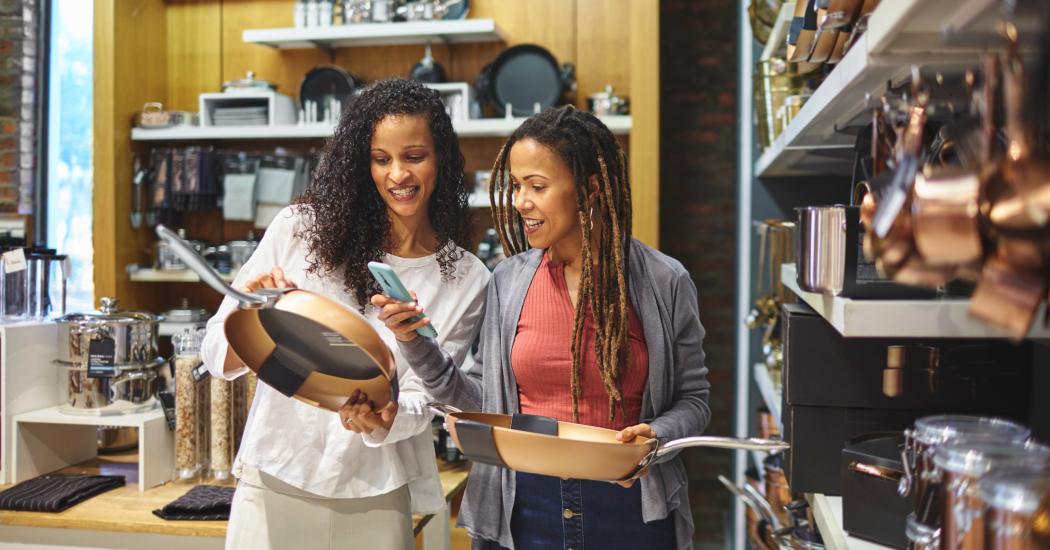 12.15.22
Mark Brown, Chief Investment OfficerKathleen Donahue, Associate Director of Communication Strategy
A quick scan of the headlines confirms that the country is going through some challenging and uncertain times. What at first looked like a speedy economic recovery from the pandemic was stifled by ongoing supply chain and labor supply issues. The war in Europe is having a direct impact on food and energy supplies. Lingering concerns about COVID coexist with consumer's desires and efforts to "return to normal." These factors have led to record inflation, an erosion of consumer confidence, and a general sense of uncertainty about the road ahead. Our goal is to help understand how this uncertainty is influencing consumer attitudes and behaviors and to offer some tips to help navigate marketing in uncertain times.
Let's begin by looking at consumer attitudes. Their concerns are real: consumer prices have experienced their highest rates on inflation in over 40 years. While the rate of inflation eased from the record setting 9.1% increase in June, consumer prices were still up 7.7% year-over-year in October, a level that is hard to ignore. In a study recently conducted by IPSO, 88% of Americans say they are very or somewhat concerned about inflation. Moreover, there is an erosion of consumer trust in companies: 60% feel companies are taking advantage of current crises to raise prices. Inflation concerns are also affected by economic status. While lower- and middle-income households are cutting back spending, inflation is the number one fear of millionaires because they're concerned about their declining investment portfolios.
What influence do these uncertain attitudes have on consumer behavior? Inflation is causing many households to cut discretionary spending as they focus on essentials. They are delaying major purchases and cutting back in areas that grew during the pandemic shelter-in-place. Of consumers who use subscription services, 22% say they will cancel at least one service this year. Food app deliveries fell to their lowest level since 2020, a sign of both the desire to reduce non-essential spending and a return to dining out.
Economic uncertainty is also having an impact on consumer loyalty. While marketers should never take their customers for granted, consumer loyalty is at an all-time low. Some of this is driven by factors beyond a marketer's control. Store closures and product shortages have forced consumers to switch brands or retailers—but much of it lies in the basics of customer service. Eighty percent of consumers say they changed brands or stores due to poor customer service. And be wary of getting on a customer's bad side—70% will proactively share their negative brand experience with others.
Now for the good news! There are things that smart marketers can do to help mitigate the downside of economic uncertainty and even win more customers in the face of these headwinds. The first step is to remember that marketing is an investment and making investments during a down market delivers even greater return in the future. A century of research on the impact of marketing during recessions has shown that marketers who maintain or increase their marketing investment during recessions see the greatest gains in market share during the ensuing recovery.
Why? There are two contributing factors: share of voice (SOV) and media efficiencies. Despite strong evidence to the contrary, most marketers respond to tough times by reducing their advertising spend. A marketer that maintains or increases their ad investment when their competitors are cutting will naturally grow their share of voice by owning a larger slice of a shrinking pie. Research has consistently shown a direct correlation between share of voice and share of market, with "excess" SOV contributing directly to market share gains. If enough marketers begin pulling back spend—as they typically do—demand on ad inventory declines and media prices quickly follow. This is already occurring in the 2022-2023 media marketplace. David Zaslav, CEO of Warner Bros. Discovery, told investors that the ad market is "very weak…weaker than it was during COVID." The conditions are right for bold marketers to take advantage of low CPMs and fire sale deals to grow their business.
If you take the first step of investing in advertising to grow share, make sure that your message is on point. Study your customer data and be sure to tailor your creative to address their needs. For lower and middle-income consumers, that means value. Value doesn't have to mean discounts, but consumers do need to perceive your product or service as essential and priced fairly. Look for ways to reduce friction in the purchase, with offers like free home delivery or flexible payment options like "buy now, pay later." The growth of services like Klarna, Zip, Afterpay and Affirm, point to consumer demand for these options, so consider making them part of your ecommerce experience.
Finally, it is always sound advice for marketers to remain nimble. Be prepared to adapt quickly to shifting habits in media usage. Digital media usage—particularly streaming audio and video— spiked during the pandemic and have not declined since. Take advantage of the flexibility and precise targeting of these channels to find your audience and tailor messaging directly to them. Keep an opportunistic budget available at all times so you can easily take advantage of fire sale media pricing and last-minute opportunities.
In uncertain times, the future favors the bold. View marketing as an investment in short-term and long-term growth and you can pave a path to success. View it as an expense to be cut in hard times—and you risk watching your competitors pass you by.
This article is featured in Media Impact Report No. 40. View the full report here.