Top 3 Takeaways from Meta's Performance Marketing Summit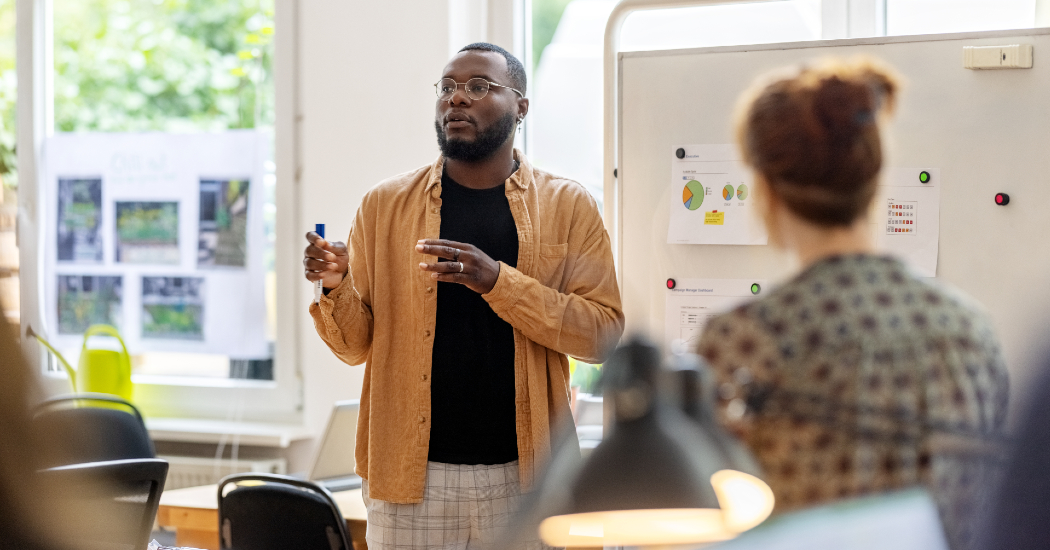 08.01.23
Shuree Jones, Group Director, Paid Social & Influencer Media
Meta's Performance Marketing Summit, held in San Francisco in June, could've been turned into a party game: take a sip of your drink every time you hear "AI."
The irony about so much AI talk from Meta was that machine learning and algorithm-based optimization has been a part of the Meta toolkit for years. (Just ask any paid social marketer about the powers and pitfalls of the "learning phase.") This rebranding is welcome though—brands that have been wary of the concept of machine learning could be more apt to accept testing into products that lead with buzzy AI.
Several themes were present over the day and a half summit, focused on performance marketers including in-house and agency peers. Here are my top three:
1. Creative is the new targeting
I almost dropped my phone pulling it out so fast to take a picture of those exact words on the screen behind Meta's Director of Auction Science and their Creative Shop lead, to send to my team. The concept of building creative that speaks directly to segments of your target audience is something we've been invested in for some time. Meta boldly making the statement to an auditorium full of performance marketers was the best indicator that this is the way forward for targeting.
Creative-as-targeting is also evident in the product roadmap outlined during the summit. Extensions of Meta's Advantage+ product suite (rooted in AI—take a sip) include expansion of objectives, base targeting, and even creative opportunities to include product-level video to your catalog feeds.
2. Gen Z has buying power—but they have requirements for entry
I was surprised to see such emphasis on Gen Z on the summit agenda, but it quickly made sense as a focal point for a few topics, including creative diversification and partnering with creators to build connection. The rise of Reels (as a direct competitor to TikTok) was discussed at length, with Meta executives touting it as the fastest growing element on the platform, particularly for this segment.
I was especially pleased to hear the panel of Gen Z creators talk so passionately about their own brands, and the importance of building trust among their communities. Brands that work with Gen Z creators should bring them in early to the process, allowing these creators to ideate and develop concepts alongside the creative team. The result is not only a concept and execution that connects to the target Gen Z audience, but one that fits on both the brand and creator's sides, cementing that audience trust.
3. Measurement isn't one-size-fits-all
In the years since iOS 14 rocked the paid social marketing landscape, advertisers have struggled to find ways to measure the channel's impact. Meta's investment into AI and measurement tools has eased that struggle, complete with a heavy emphasis on a 360 approach. The summit directive was to evolve your measurement approach by triangulating methodologies and data sources to get a more complete view of impact outside of last touch measurement.
Meta goes one step further here for performance marketers, outlining the new "Performance 5": a framework to maximize performance in key areas. The Performance 5 levers include Account Simplification, Creative Differentiation, Automation, Data Quality, and Results Variation. Our agency's Meta reps have developed client-specific scorecards for the Performance 5, which has given us a clear view of next steps to improve performance based on this framework.
This article is featured in Media Impact Report No. 46. View the full report here.