Meta Drops Threads, the Diss Track to Twitter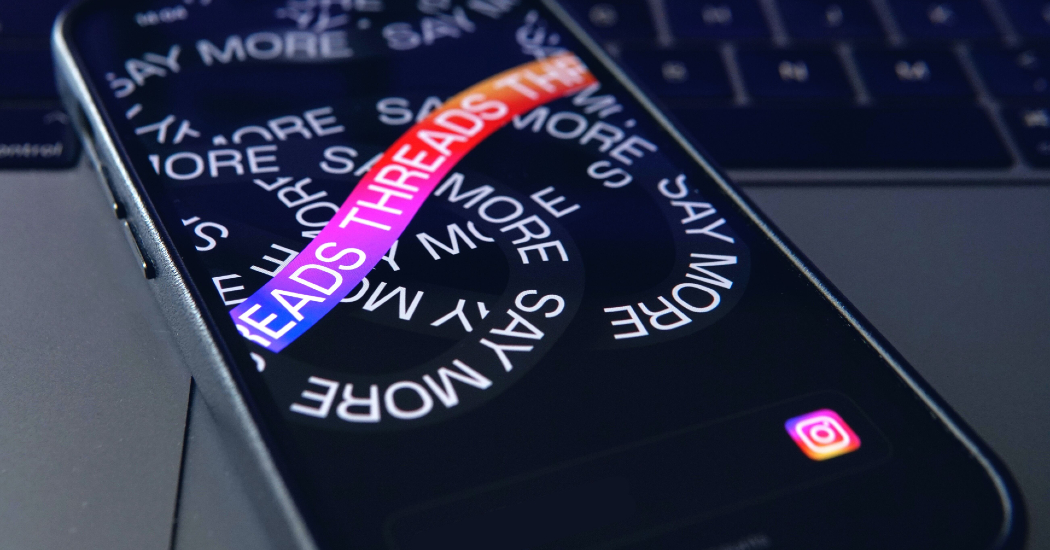 07.26.23
Shatesha Scales Flanigan, Supervisor, Paid Social
What happened: On July 6, millions of users flocked to the Threads platform, Meta's newest Twitter (now X) contender, seemingly overnight. By Friday, July 7, Meta CEO Mark Zuckerberg reported that the platform had hit 30 million users. As of July 10, it was at 100 million users and counting. Zuckerberg said, "That's mostly organic demand, and we haven't even turned on many promotions yet."
Why this is a big deal: This level and speed of user growth on a new consumer social app is unheard of, and Threads has been setting records ever since. To put it in context, TikTok hit its first 100 million users nine months after its launch and took Instagram 2.5 years. ChatGPT, the former fastest-growing consumer platform, hit an average of 13 million users daily and reached 100 million users two months after launch, according to a study by UBS.
How it works: Threads is a supplement to Instagram, so users must connect an existing account to use it. Most users opted to use their current Instagram account, which made signing up for a new account seamless. The good and bad news is you can deactivate the Threads profile but will need to delete your Instagram account to completely delete Threads. Instagram accounts typically have a lot of history, so users who attached their accounts to Threads are less likely to delete.
To sign up, users can tap the login with Instagram button and transfer over all accounts they're following for ease.
The feed focuses on people you follow and other suggested users based on what the algorithm thinks you'll be interested in.
For now, the platform is still in development, so users are limited to replying, reblogging, and liking posts. There are options to make your profile private, but most people have opted for the public view. The platform is reminiscent of young Twitter, where it was cool to chat organically with friends and strangers without consequences, and users are still in the honeymoon phase.
Users can control privacy settings to mute, block, hide offensive words and phrases or custom words, and hide likes, etc., so there is a level of brand safety control for casual browsing.
Users are still trying to figure out how to navigate and use the platform, so the potential is unlimited, and users and brands can make an impact in this infancy stage.
The algorithm and users favor threads that ask meaningful questions and encourage engagement. However, keep the questions short and use numbers or bullets to summarize key points.
Can brands advertise?: Paid advertising isn't available yet and won't be for some time. Meta wants to focus on the user experience and aims to hit the one billion mark before monetizing. "We hope to take what Instagram does best and create a new experience around text, ideas, and discussing what's on your mind," said Zuckerberg. However, brands have potential to grow with the platform and establish a community with users. Community is and will continue to be a crucial part of brand awareness and consumer loyalty in this evolving social landscape, so brands must tap in now versus waiting to see what everyone else does. However, Threads is a conversation platform, so like Twitter and other social media, be prepared to engage with users. Gone are the days of just posting content, and Threads is a great space for brands to tap into their followers.
Why it's here to stay: While it's still early to tell how this platform will evolve, we believe it will be around for a while. The platform came at the perfect time, and with some of the uncertainty in its competitor, Twitter, users have been hungry for another conversation social app. Like most new platforms, there are still limitations, bugs to fix, and enhancements to roll out. Regardless, the demand and audience are certainly there.
Is this a replacement for Twitter?: It's no surprise that Twitter usage has declined after Elon Musk's acquisition and drastic platform updates. However, in its current state, Threads isn't a replacement for Twitter since it still needs some real-time news feed functionality for breaking news and trending topics. Users will continue to divide their time between social channels since most users are active on multiple platforms.
Should brands be on Threads?: Short answer, absolutely. Brands should want to be where their target audience is, and right now, its likely their audience has flocked to Threads, the newest social media platform. Though the initial buzz will eventually pass, this is more than just a fad. Sure, Threads has been dubbed Twitter's clone, but this new social channel has the potential for more if done right. Threads are what you would get if the intuitive content discovery feed of the TikTok algorithm feed and conversation piece of Twitter combined. Threads just strips the best things from these platforms—the comments and conversation —and allows a one-stop shop for users to engage in the "town square."
Still, there are impacts of what this new platform can have on the culture because, unlike Twitter and TikTok, most users on Threads are those you already know and follow. So, Meta should be mindful of the upcoming election – a platform with an echo chamber opens up a new avenue for misinformation. However, this platform fits perfectly with Web 3.0, where the community will be the major factor in how individuals and brands interact as individuals take more control of their personal data and online identity.
How should brands use Threads?: Create a profile for visibility using your current Instagram handle. Don't stress about producing content until you have the resources to commit to avoid spreading your content strategy too thin. But stay true to your brand when you post, and don't be afraid to test and learn, and take the time to truly engage with your followers and what they like. The platform is still very new, and we're all still figuring out how to work together. So honesty and building consumer trust will be critical as this platform evolves.
This article is featured in Media Impact Report No. 46. View the full report here.