The Big Game Ads That Turned Viewers Like Me Into Big Softies
03.02.23
Steve Miller, Client Development Director
America's marquee football contest occurred at the perfect time for all of us as the nation grapples with economic challenges, more mass shootings, UFOs, and constant updates of devastation around the world. Only a handful of Big Game advertisers accurately "read the room" so to speak, and they saw how desperately we needed a distraction from all the negativity early 2023 has brought.
It's no surprise that viewers who participated in USA Today's Ad Meter for 2023 embraced the positive, endearing storylines of the top-3 ranked advertisements. I found it particularly interesting that this year's No.1 and No.3 ads revolved around the realities of pet ownership. I flashed back to college, where I was taught that an advertisement's general message needs to be anchored around at least one of these six things in order to be compelling:
Adorable animal(s) or child(ren)
Celebrity
Nostalgia
Fear tactic
Humor
Sex appeal
Many Big Game advertisers are overly dependent on celebrity appearances and nostalgic callbacks, and this year was no exception. Others attempted a humorous approach. Fear tactics are extremely niche, and sex appeal has been canceled and replaced with inspirational or empowering messages, for example, the No. 2-ranked NFL spot called "Run With It." I believe the two brands that featured adorable household pets connected the best with the dog owners watching the game.
The Farmer's Dog, a first-time Big Game advertiser, took first place with a minute-long spot called "Forever" featuring a chocolate Labrador and its human companion growing up together and experiencing many of life's milestones together. At one point a sequence of flashbacks from the dog's perspective successfully conveyed that the love is mutual, and thus sealed the fate of this beautifully authentic piece of marketing content. USA Today also noted that this is the first "sentimental" ad since 2015 to land at No. 1, which was a Budweiser ad about a lost dog. Amazon was another top dog, finishing No. 3 on the Ad Meter list, and it did so without needing to feature Alexa in a spot called "Saving Sawyer." The main character, a dog assumed to be Sawyer, experiences a range of emotions and behavioral shifts as the members of his family all resume in-person work and school after many wonderful days together at home. As things return to normal, Sawyer's life is turned upside-down and he begins to act-out (understandably) as a result. The 90-second story ends with a nice twist despite a kennel being purchased. The same ads were also highly regarded by AdAge and iSpot, but in reverse order. Surprisingly, neither spot cracked Adweek's top-10 list.
With the price for 30-seconds of ad time in the Big Game rumored to have exceeded $7 million, I believe Amazon and The Farmer's Dog invested double or triple the going rate for meaningful storytelling. I admire the conviction these brands showed to let each story develop genuinely while allowing our tear ducts enough time to fill up for that collective "I'm not crying, you're crying" moment.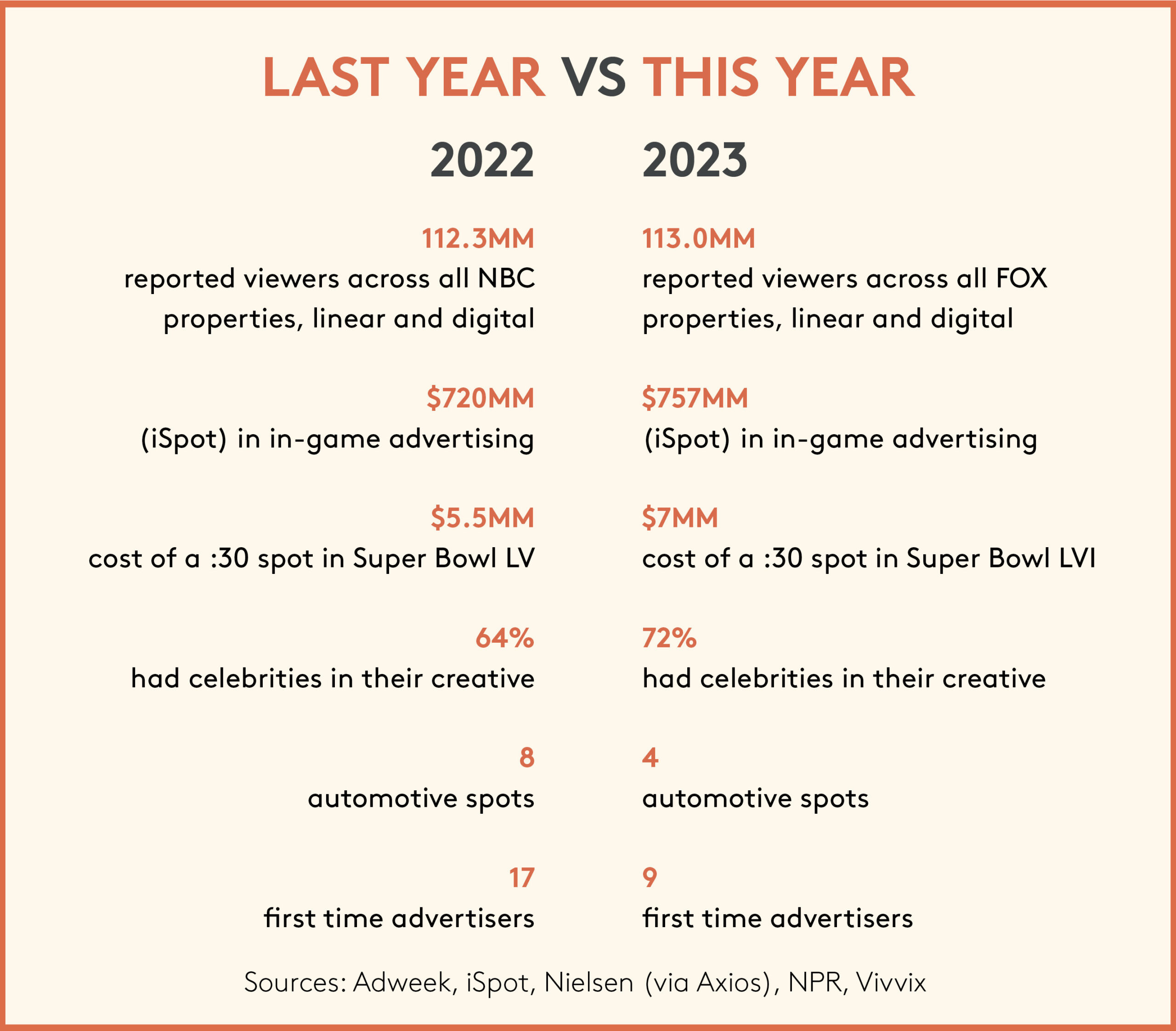 Noticeably absent this year was Rocket Mortgage. That's right—after winning Ad Meter each of the last two years, it's hard to believe that the Detroit-based lender wouldn't bid for a three-peat. At the end of the day, I didn't find myself missing their elaborate sales pitches. Instead, I found myself yearning to get home and give my Boxador a treat and a big hug, and I can thank two brands for reminding me of how precious those daily victories are.
This article is featured in Media Impact Report No. 42. View the full report here.