OOFOS Wins Viewers During 2023 NCAA College Football Championship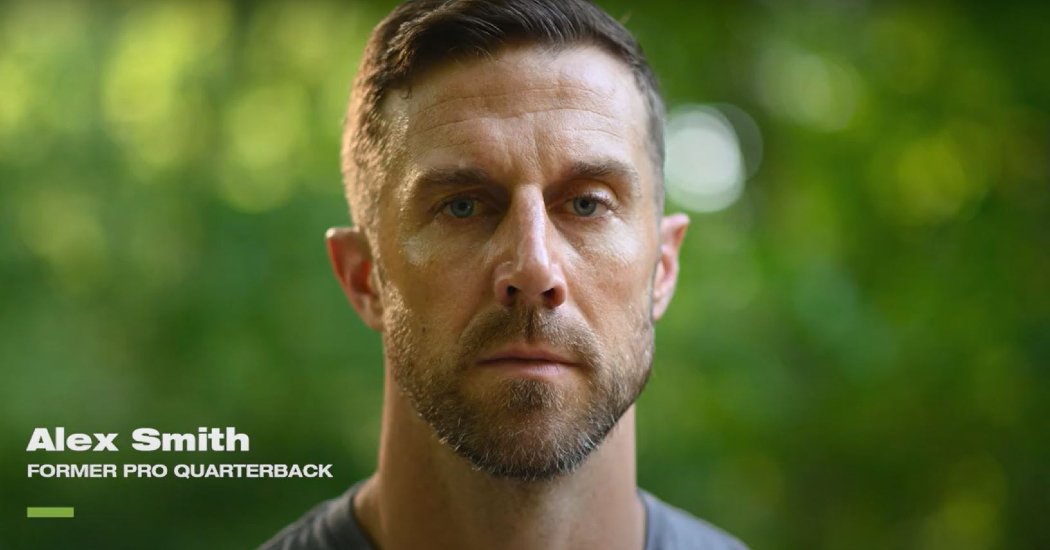 02.14.23
ESPN reported that an average of 17.2 million viewers watched the Georgia Bulldogs beat the TCU Horned Frogs in this year's NCAA College Football (NCAAF) championship game, reinforcing high television viewership numbers for college sports and opportunities for brands to reach broad audiences. Rain the Growth Agency partnered with ESPN to feature client partner OOFOS, the leader in Active Recovery footwear, to continue elevating the emerging brand.
Of the more than 100 ads aired during the broadcast, the OOFOS :15 spot featuring former NFL quarterback Alex Smith was the top performing ad – generating 8.5x more consumer engagement than the NCAAF championship game's median ad. Comparing this game to past national college football results, the OOFOS spot drove 4x the response compared to :15 spots aired during in-season college football games.
The mOOver spot features a voiceover and curated collection of stills alluding to the obstacles Smith had to overcome as he describes how he continues to push himself today with the help of OOFOS footwear. In November 2018, Smith was injured while playing quarterback for the Washington Football Team. He suffered a complicated spiral and compound fracture in his leg that required 17 surgeries. He also contracted a bacterial infection that nearly required his leg to be amputated and threatened his future ability to walk, let alone compete on the football field again. After months in a wheelchair, he began rehabilitation at a military clinic, where wearing his OOFOS between rehab sessions became part of his regular recovery routine. Smith had been wearing OOFOS for years, so it was no surprise he had them on hand.
Miraculously, in August 2020, he was cleared to play football again for the Washington Football Team. He went on to play and successfully lead the team to a playoff berth, earning him the title of the NFL's 2020 Comeback Player of the Year. Today, Smith still relies on OOFOS as part of his active lifestyle as a retired professional athlete and family man.
As the OOFOS AOR, Rain the Growth Agency leads creative and integrated media for the OOFOS mOOver campaign which features a diverse roster of athletes and their active recovery journeys – in which OOFOS footwear is at the center.