Rain the Growth Agency Names Mark Yesayian First Chief Strategy Officer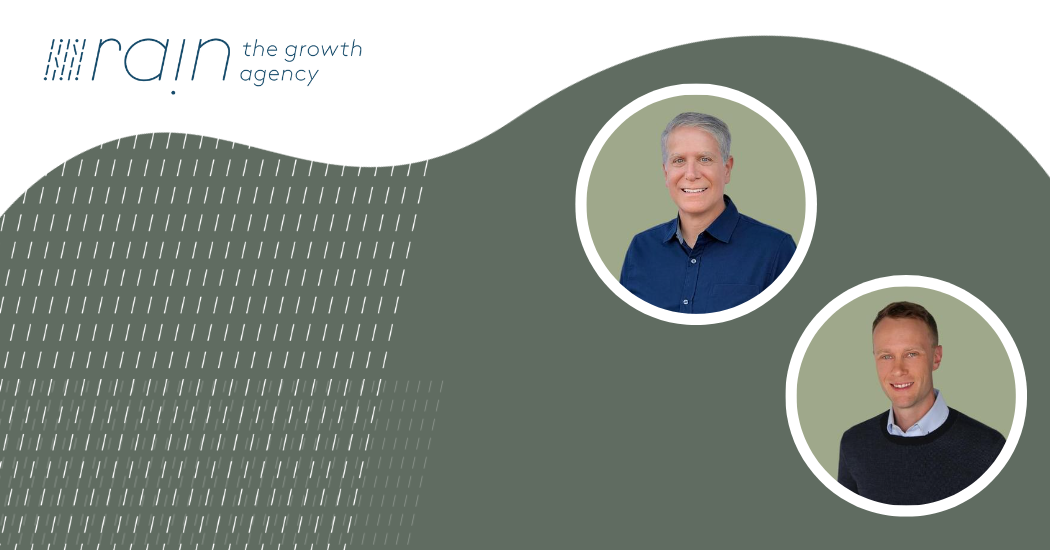 02.23.23
Rain the Growth Agency, the leading independent, performance-minded, fully integrated DTC advertising agency, has announced the promotion of Mark Yesayian to Chief Strategy Officer. In this new role, he will serve as a cross-functional strategic lead and execute initiatives that support the agency's business and growth strategy.
"Since Mark joined the agency in 2013, he has continuously championed the evolution of agency offerings and internal technology solutions to advance client work and drive agency growth," said Jane Crisan, Rain the Growth Agency Chief Executive Officer. "His foresight has driven progressive growth strategies for many clients and I'm confident his boundless passion will continue to elevate our own position in the marketplace."
Yesayian will drive agency offering innovations and product development, and oversee the adoption of integrated processes across teams, including alignment with Rain the Growth Agency's proprietary Transactional Brand Building approach. Serving as Chief Digital Officer since 2021, he will also lead the Digital Center of Excellence and continue providing client executive leadership. Over the last 10 years, Yesayian has helped significantly grow the agency's digital capabilities in programmatic video and display, OTT, paid social, paid search, e-commerce website development, digital creative, and customer relationship management (CRM). He has also served as the executive lead on key client partner accounts including Humana, USAA, and Chervon (parent company of EGO and SKIL).
Prior to joining the agency, Yesayian served as President of the Ryan Partnership and has held executive leadership roles at Digitas, Ogilvy, and MEC/Mediaedge:cia. He has supported many major brands such as AT&T, American Express, Dell, Wells Fargo and Charles Schwab. Yesayian is based in Rancho Mirage, California.
Also joining the Digital Center of Excellence is new Vice President of Digital Media, Ryan Gilbert. Gilbert brings more than 15 years of digital investment and media planning expertise to the agency. He is currently responsible for managing the digital video, paid search, social media, programmatic and digital media strategy practice areas. He was previously with Publicis Groupe, where he operated in leadership roles across digital investment and media strategy, with a focus on integrated media plans – inclusive of creative, media analytics, content, national broadcast and print media. Gilbert is based in Western Springs, Illinois.
About Rain the Growth Agency
Rain the Growth Agency is an independent, women-led, fully integrated and performance-minded advertising agency. We link brand strategy, creative and production with audience targeting, dynamic cross-channel media investment and advanced analytics to achieve sales and branding goals simultaneously, without compromise. Our holistic Transactional Brand Building approach produces transformational growth for our clients ranging from DTC fast companies and category disruptors to established brands. Current clients include Humana, Lending Tree, CenterWell, 1-800 Flowers, Rothy's, Headspace, 1-800 Contacts and BISSELL. Headquartered in Portland, Oregon, and founded in 1998 by Michelle Cardinal, our agency has 300 employees nationwide.
Media Contact Information:
Beatrice Livioco
Director of Marketing
Beatrice.livioco@rainforgrowth.com