Rain the Growth Agency Launches HypeHer to Connect Brands to Women's Sports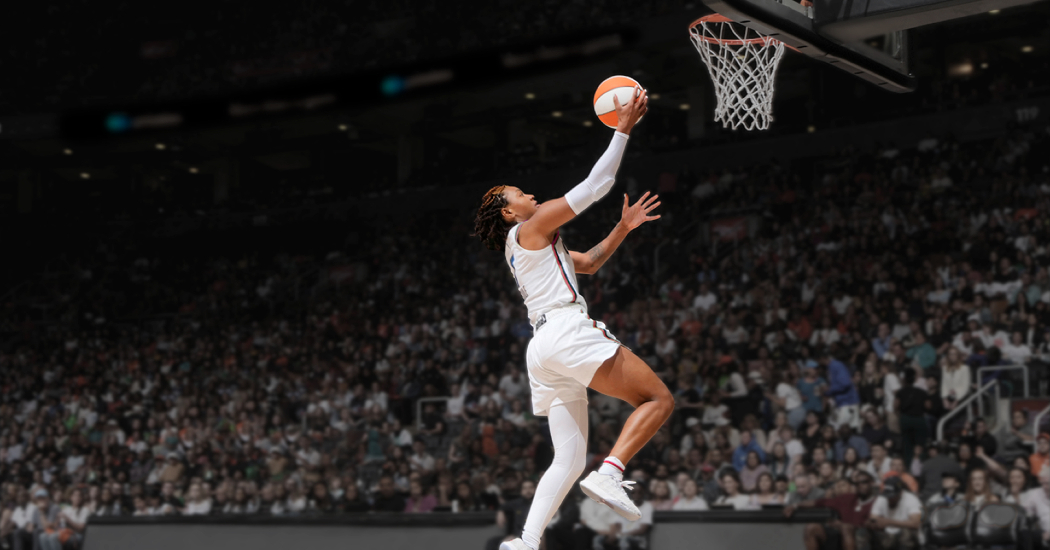 06.22.23
New practice delivers media and content opportunities for brands looking to capitalize on exponential audience growth
Rain the Growth Agency, a leading independent and female-led performance advertising agency, has launched a dedicated practice area called HypeHer. The practice identifies media and content opportunities and helps brands capitalize on the meteoric rise in viewership of women's sports and female athletes' social influence at a relatively low cost of entry. The agency brings more than 25 years of experience in integrated media and creative campaigns, including elevating female athlete brand ambassadors and buying effective high-reach media in women's sports programming for a variety of DTC clients.
"This is an exciting time for women's sports. We are seeing record-breaking growth in viewership numbers and the women's sports community," said Sue Collins, Chief Client Officer, Rain the Growth Agency. "Brands should be exploring how to get in front of these engaged consumers."
MRI-Simmons estimates that nearly 37 million U.S. adults are consuming women's sports content. And according to Kantar, 50% of fans would go out of their way to support brands that sponsor women's sports, with higher rates for Gen Z and Millennials. Currently media rates and costs of engaging with female athletes are very compelling, particularly given growth potential against general sports fan audiences.
The agency's team of experts develops comprehensive campaign recommendations based on a brand's first-party data and sales and growth goals, including establishing media partnerships through Rain the Growth Agency's vast network.
The full-service offering marries media, content and creative through:
Strategy and research
Media buying and planning
Media partnerships
Social media and influencer marketing
Creative
Analytics and measurement
"Investing now in women's sports just makes good business sense," said Jane Crisan, Rain the Growth Agency Chief Executive Officer. "And the exciting part is that empowering women is in our DNA, being one of only 0.1% of U.S. agencies that is female founded, and we have a strong female leadership team. We are energized to connect clients with these inspirational athletes and programming."
Learn more about the practice and women's sports viewers on Rain the Growth Agency's HypeHer page.
About Rain the Growth Agency
Rain the Growth Agency is an independent, women-led, fully integrated and performance-minded advertising agency. We link brand strategy, creative and production with audience targeting, dynamic cross-channel media investment and advanced analytics to achieve sales and branding goals simultaneously, without compromise. Our holistic Transactional Brand Building approach produces transformational growth for our clients ranging from DTC fast companies and category disruptors to established brands. Clients include Headspace, OOFOS, Lume, Total Gym, Shopify, Humana, CenterWell, 1-800 Flowers and BISSELL. Headquartered in Portland, Oregon since 1998, our agency has 300 employees nationwide.
Media Contact Information:
Beatrice Livioco
Director of Marketing
Beatrice.livioco@rainforgrowth.com