The Gig Economy is all about Hustling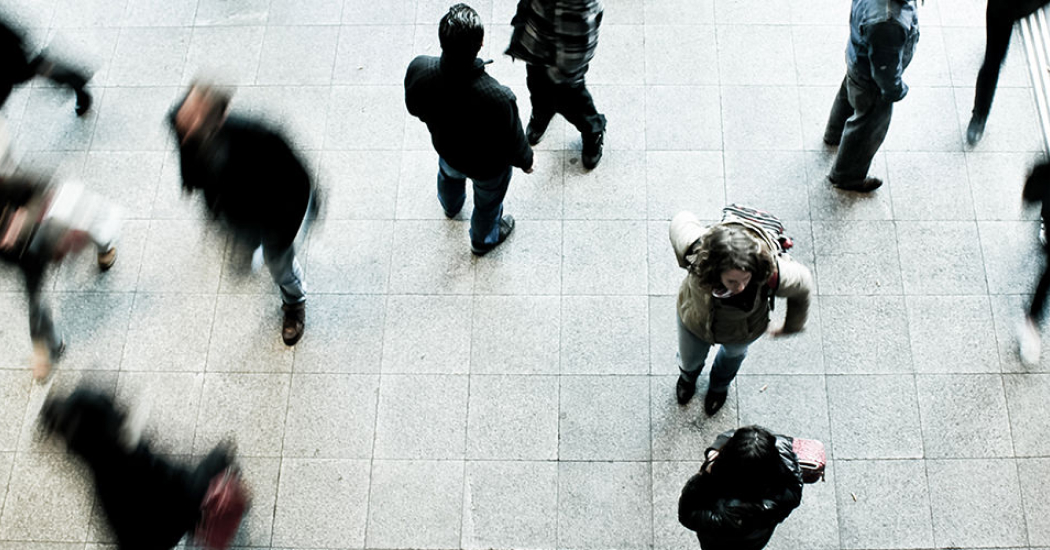 07.26.16
Dan Gallagher, EVP, Brand Strategy + Research
While conducting ethnographic research in early 2013 for a digital DIY client, my team came across some interesting findings while interviewing Millennials in their homes. We discovered a number of people in their late 20s and early 30s who were working multiple jobs, or freelancing at several companies, while simultaneously pursuing their personal passions (writing, arts, crafts, et al.) after work or on weekends.
In addition to juggling multiple, last-minute work schedules, many of these young people were keeping current on a heavy student debt load. My colleagues and I remarked on how these people were really hustling to make ends meet and pay off their loans. At the time, we chalked this behavior up to the trendy DIY Makers Movement, but in the rearview mirror, it looks like we also observed early signs of the Gig Economy.
What exactly is the Gig Economy?
Several years later, the definition of the Gig Economy remains elusive: Is it the sharing economy? The digital economy? Or, is the Gig Economy just a bunch of hard-working people making ends meet via multiple part-time jobs (several W-2s), freelancing on projects (multiple 1099s) or working as a full-time independent contractor (one 1099)? Regardless of nomenclature, the commonality shared across the majority of gig workers is they have to source and pay for their own health insurance and they're generally enabled by technology to a certain degree. Technology often enables giggers to work remotely or to work for companies that the government is now referring to as "digital matching firms" such as Uber, TaskRabbit and Airbnb.
The other shared characteristic among workers in the Gig Economy is many of these gig workers reflect behavior that we discovered back in 2013: they were all Doing the Hustle. The contemporary version of Doing the Hustle could be Prince Ea's work for Chevy Cruz. One of the more memorable lines from this video is: "their whole lives are one big DIY project." Prince Ea captures the insight that Hustlers perhaps savor the independence and take pride in the do-it-yourself nature of their hectic and uncertain lifestyles.
Hustlers, however, do not appear limited to just people in their late 20s and 30s. The Gig Economy is now expanding across all age segments: from Millennials and Boomers to Seniors who seek extra money to supplement their Social Security income.
So, how many Hustlers are there?
According to the Census and Department of Commerce, there are roughly 28.5MM businesses in the U.S—of which only 5.7MM actually have employees. In other words, 80% of U.S. businesses have no employees. This means that there are roughly 23MM small business owners, many of whom would likely be categorized as independent contractors, freelancers or consultants. However, the government freely admits to having difficulty sizing the Gig Economy. For example, the Freelancers Union estimates the size of this population at 53MM Americans, or 34% of the U.S. workforce (this number includes traditional freelancers, those with a primary job who also do freelance work, people with multiple sources of income, temporary workers, and freelance business owners).
Passion or Survival?
So the question arises, are Hustlers hustling purely out of necessity? Are they trying to escape the constraints of the dreary 9-5 job? Or, is it the only way they feel they can do fulfilling and exciting work? A recent long-form video for JetBlue, featuring Sam Richardson from the HBO show Veep, suggests that Hustlers enjoy staying busy and juggling multiple jobs and passions.
However, the high unemployment rate from five years ago indicates that people without a steady W-2 were turning to gigs because they didn't have a choice. Nevertheless, recent data from the Freelancers Union indicates that independent workers are happy with their job situations: nearly nine in ten of its members surveyed said they would not return to a traditional job if given the chance. Further evidence from the Freelancers survey supports the concept that people are choosing the Hustler lifestyle: 77% of freelancers say the best days are yet ahead for freelancing and 65% reported that freelancing as a career path is more respected today than it was 3 years ago.
The Outlook for Hustlers in the new Gig Economy
As the economy improves and unemployment declines, all the while healthcare costs continue to rise, companies may continue to create more openings for independent contractors and part-time employees. "Digital matching firms" like Uber will continue the fight to designate their workers as independent contractors and may not get much pushback from Hustlers who enjoy the work schedule flexibility.
The economic implications of this more flexible workforce are significant. Workers can pursue more meaningfully independent lives that offer potential to achieve a degree of work/life balance. Businesses can access employees on as-needed basis and at favorable compensation rates. A more nimble economy is potentially more innovative and more competitive. For example, innovative digital DIY companies that are enabled by cloud-based technology—such as SoFi, NerdWallet, Airbnb, Etsy, Insureon and Freshbooks—are specifically designed for the Hustler mindset.
From a communications perspective, marketers need to embrace and respect the concept that, for Hustlers, nothing is permanent—or guaranteed—and that this new generation of worker is more open to change; can handle a high degree of uncertainty and volatility and are often proud of their employment distinction vs. traditional worker roles. As the roughly 50MM Hustlers do not have traditional 9-5 jobs and appear to be constantly in motion, effectively reaching this target audience will still require TV ad buying in order to achieve audience scale. In addition, their non-traditional behavior (no office; no fixed schedule) would also indicate a greater need for mobile, digital and outdoor buying to effectively reach this segment of society.
Most importantly, marketers should recognize the Hustler lifestyle can be an heroic archetype in the sense that pursuing your passions while successfully paying the rent and making ends meet is often an admirable and respected way of life across multiple age groups.
(Research provided by Anelise Fredrickson, Ryan D'Ambrosio and Joe Bienvenue)