EGO POWER+
Delivering new customers, increasing engagement
MEDIA + CREATIVE + STRATEGY
Rain the Growth Agency has been the media and digital creative AOR for Chervon since 2016. Chervon is a global total-solution company making power tools and outdoor power equipment with several brands under its umbrella. EGO is the 'hero' brand of Chervon, offering a wide range of #1 rated cordless outdoor power equipment tools with wide retail distribution through Lowe's, Amazon, and ACE Hardware.
As experts in Transactional Brand Building, Rain the Growth Agency has taken a cross-channel approach to help build brand awareness and drive retail sales for the EGO brand, in a highly competitive industry, while delivering on key business KPIs.
Website design
Campaign landing page
Email marketing
Paid social
Animation
Display
Native ads
Results overview
Year over year
0

%+
YoY Increase in new website users*
Driven by paid social, with an increase of 19% YoY, and paid search, with an increase of 10% YoY
0

%+
YoY Increase in website sessions**
Driven by paid social, with an increase of 71% YoY, and paid search, with an increase of 21% YoY
0

%+
YoY decrease in website bounce rate
*New users are the number of first-time users during a selected date range
**A session is the period of time a user is actively engaged with the website. All usage data (screen views, events, ecommerce, etc.) is associated with a session
"[Their] systematic approach has been a key driver of our creative development and a key to our success."
— Joe Turoff, Chief Marketing Officer, Chervon North America
solutions
Creative solutions
Rain the Growth Agency has been powering up America's backyards and tool benches with transactional brand building campaigns for EGO since 2016. Spring is peak season for their outdoor power products featuring innovative battery power, so our creative and media strategy is to engage the key demographic just as they're coming out of winter doldrums and thinking about getting their yards ready for spring and summer. As the #1 rated brand in outdoor cordless power, all EGO products provide Power Beyond Belief™.
With the addition of three new products to the EGO lineup—the 765 CFM Leaf Blower, 16" POWERLOAD™ String Trimmer with Line IQ™ and Z6 52" Zero Turn Riding Mower—we successfully launched an integrated high-reach media performance campaign to support our workhorse digital video, non-branded search, and social media efforts for the season.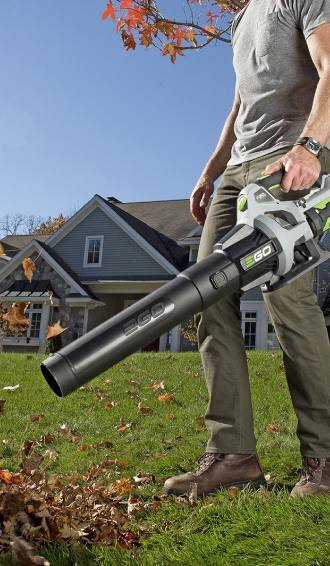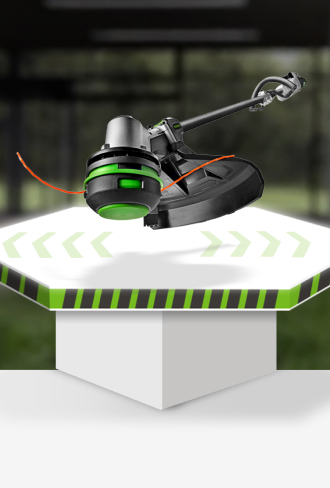 A broad range of digital creative
Building brand awareness across channels
Our work includes development and continuous maintenance of egopowerplus.com, campaign landing pages, emails, paid social, display, and native ads.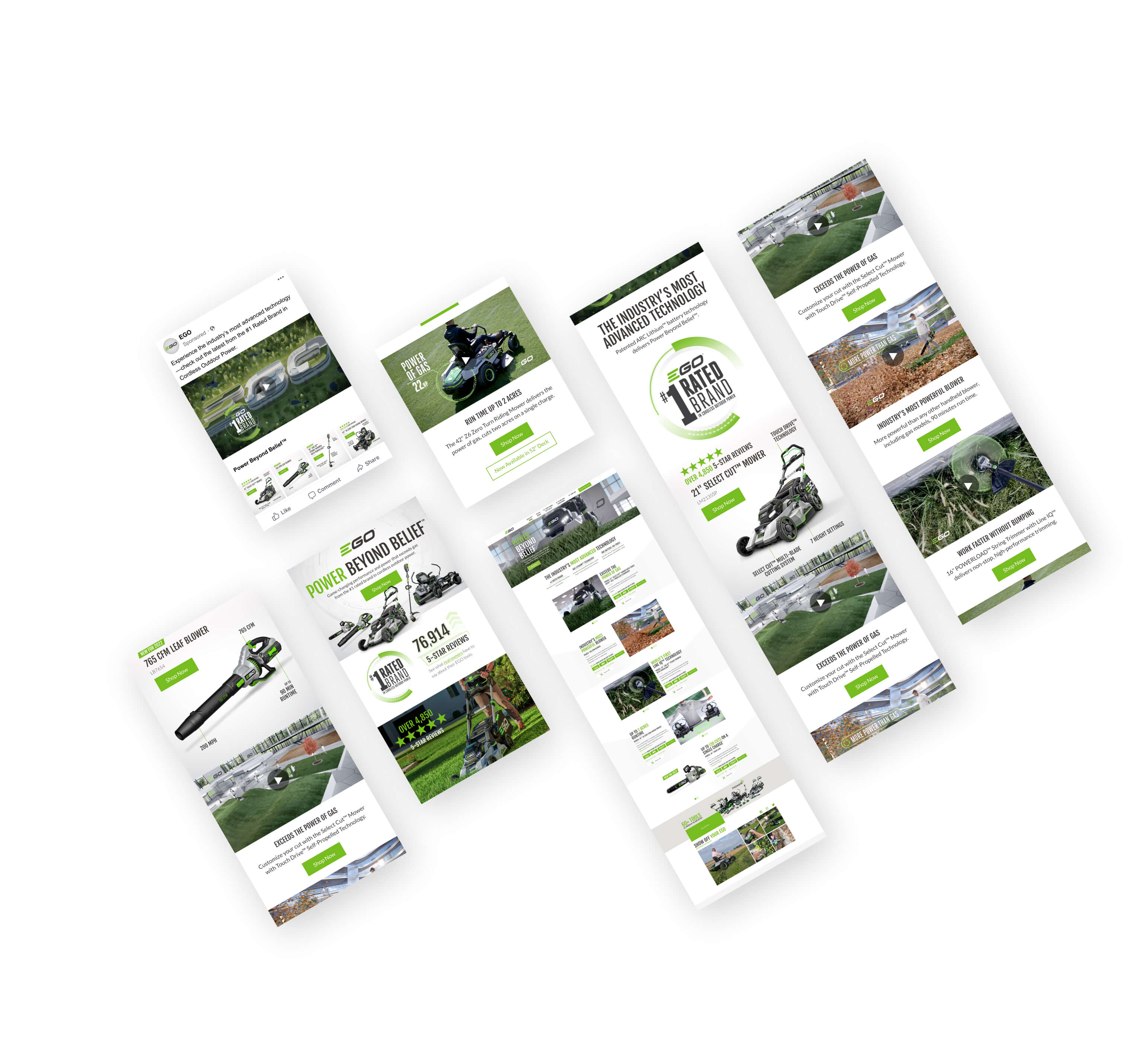 Digital best practices
Digital creative was developed with a mobile-first approach, as 62% of EGO's web visits come from mobile devices.
Spring campaign landing page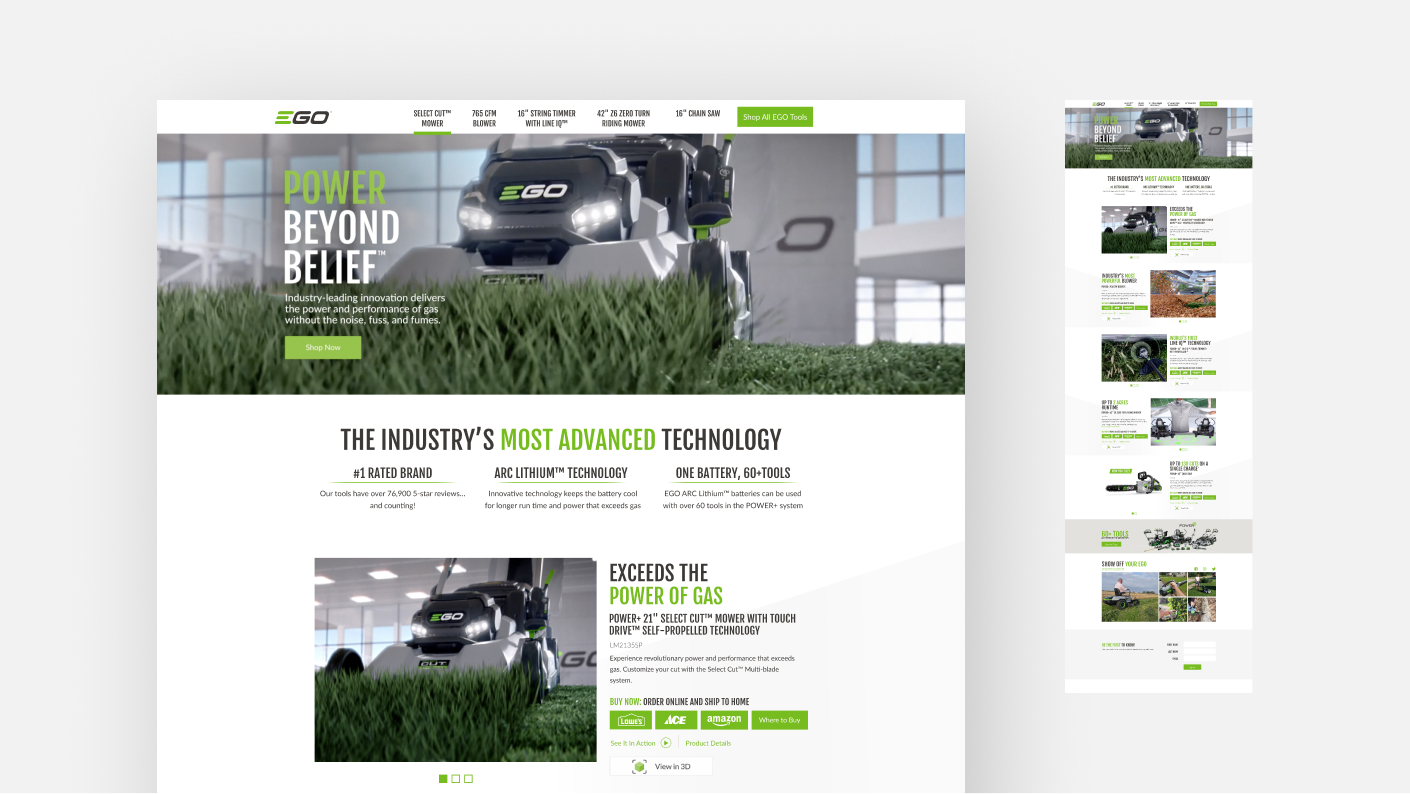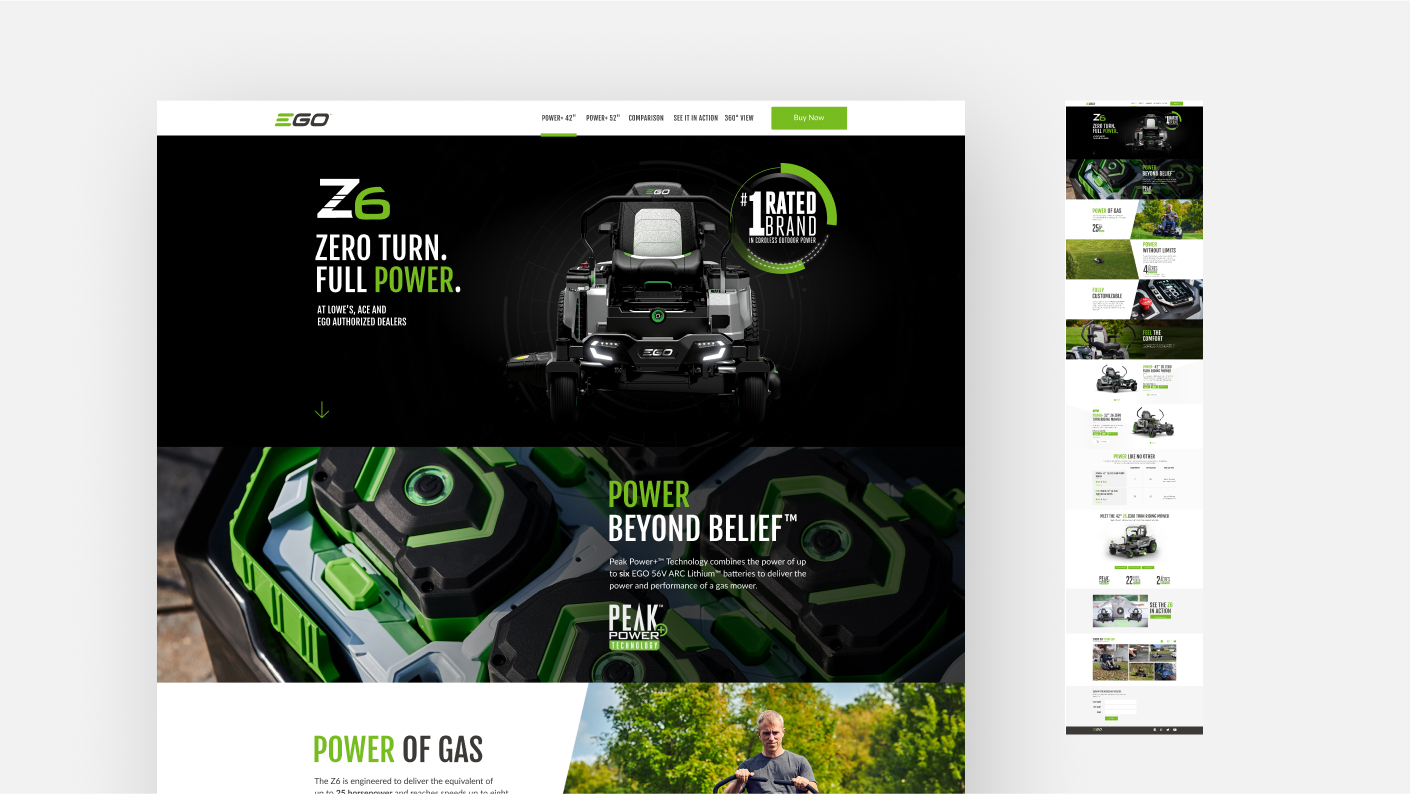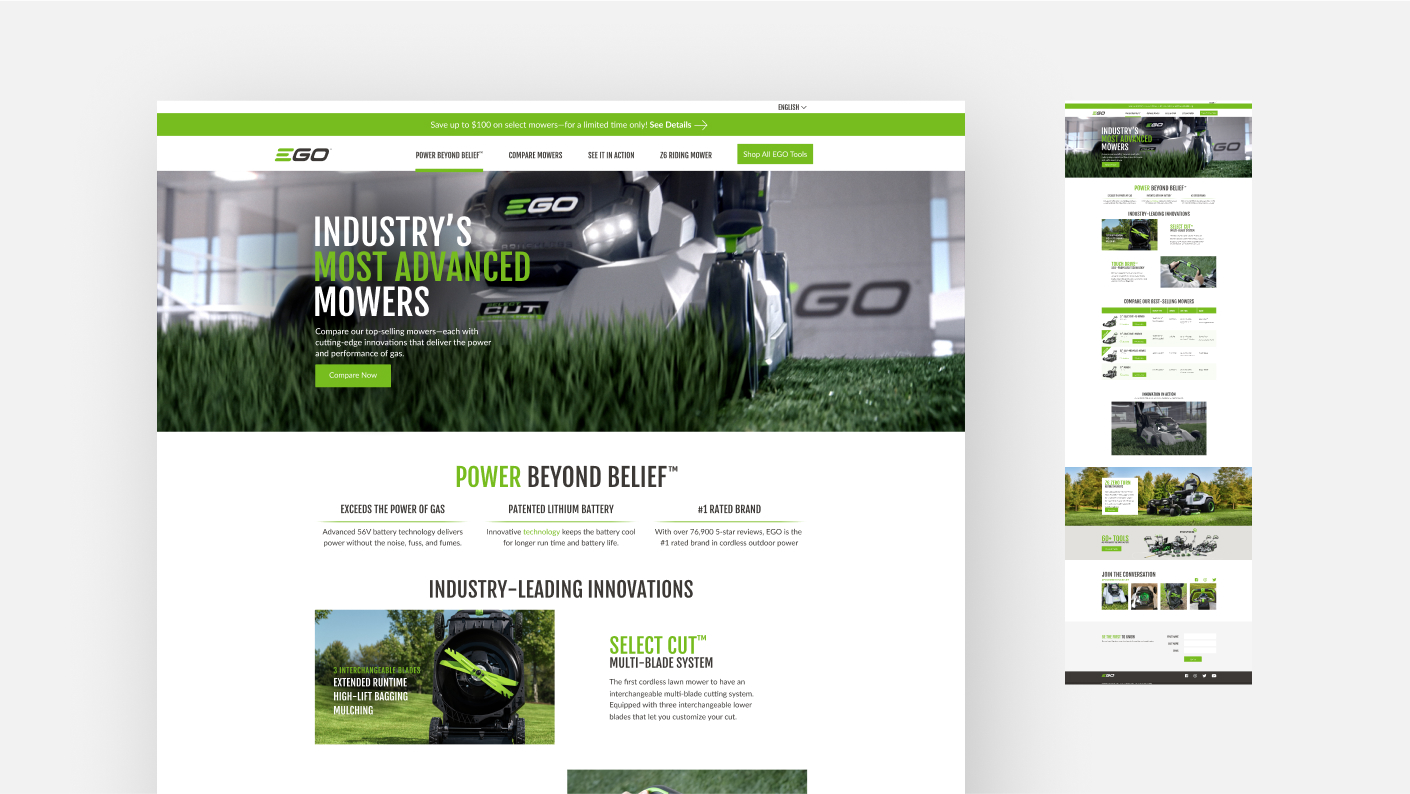 Website maintenance includes homepage heroes that feature seasonal campaigns and the latest products.