E-commerce Platform Mercari Will Air Its First Super Bowl Commercial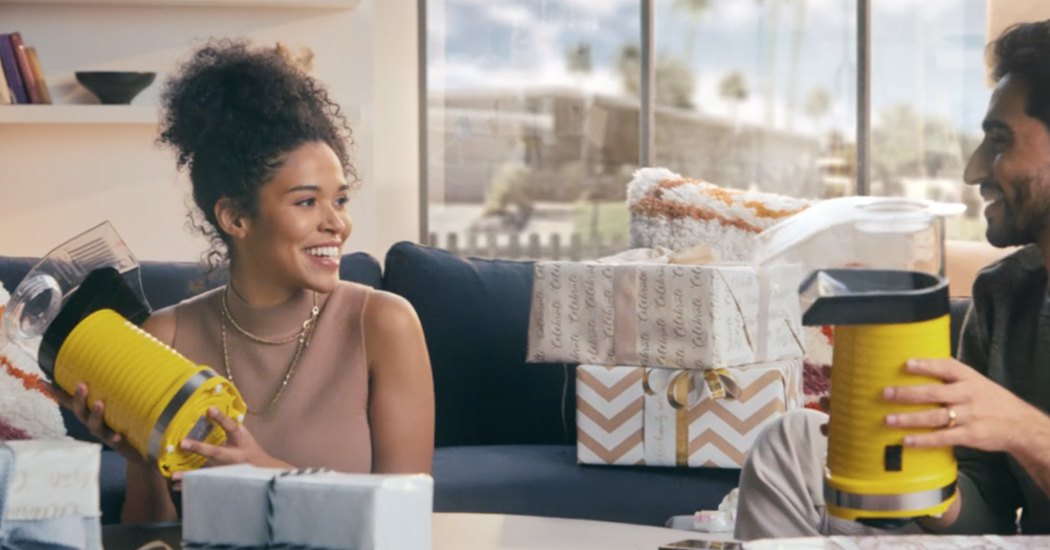 01.25.21
Mercari
, an online marketplace where people buy and sell items, joins the Big Game fray as Americans look to de-clutter and spruce up their homes during the pandemic. The company says it "provided a safe, contactless way to clean out closets and take on new quarantine hobbies."
"During the pandemic, people were adjusting to staying home," says Walter Hangad, brand marketing director, Mercari. "People were taking stock of what's in their house, sprucing up space, setting up home offices, home gyms and finding ways to keep children occupied. Mercari was a place that allowed people to bring those things into their home, and for many people going through the process of de-cluttering, it was also a way to bring in extra cash."
The commercial, which is an ad that has already been airing, was created by Rain the Growth Agency, and is part of the company's "Goodbye, Hello" campaign. The campaign focuses on the power behind saying "goodbye" to meaningful items and "hello" to new finds. Each spot in the campaign is set to a cover of The Beatles hit, "Hello, Goodbye."
The spot opens with a newly wed couple opening wedding presents only to find they received two of the same popcorn makers. It then cuts to three roommates using the popcorn maker and watching a movie.
Hangad notes that it was important for the brand to be diverse in its casting because it is integral to the business. "Mercari operated as a business connecting buyers and sellers across the U.S. We wanted to make sure different groups were represented in the whole exchange," he says.
With the spot shot amid the pandemic, there was also the added challenge of having multiple actors in the scenes. As a result, they feature actors who occupy the same space in real life. The married couple at the beginning are an actual couple, and the group of friends are real roommates that live in New York.
There's also an Easter egg hidden in the commercial. Mercari wanted to make note of its Japanese roots by including an element of Kintsugi, which is the Japanese art of putting broken pottery pieces back together with gold, which represents giving items new life. "It's really core to the DNA of Mercari," Hangad says.
The 15-second commercial will air in the third quarter of the Super Bowl on Feb. 7.
Mercari joins a batch of first-time Super Bowl advertisers looking to capitalize on consumer growth amid the pandemic. These include online car seller Vroom, freelance platform Fiverr and Scotts Miracle-Gro.
To keep track of all the advertisers running national spots in the game, bookmark Ad Age's regularly updated Super Bowl ad chart.
For more about Mercari's Super Bowl appearance, visit the showcase of our partnership with Mercari.