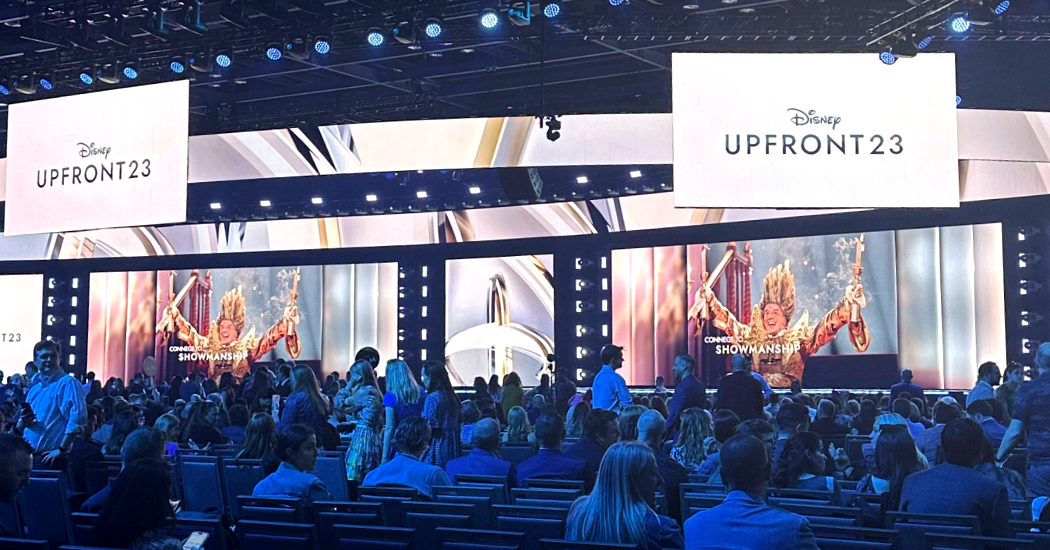 06.28.23
Robin Cohen, EVP, Integrated Media Investment + Planning
The 2023 upfronts presentations took place in May, amidst a writers' strike and an economic downturn. This required network groups to think creatively about how to serve up and present content to agency and client attendees, as well as to set the tone for the ad market for the '23-'24 upfront year.
This year, Paramount opted to forgo the upfront week presentations, in favor of smaller agency meetings which took place the prior month. YouTube and Netflix took the Wednesday night slot that Paramount had previously utilized during upfront week. The theme of the event tied into their new campaign, "Popular is Paramount," focused on "the company's ability to create popular content across its portfolio of brands and multiplatform assets." Content stole the stage, with great detail spent on the plans for their portfolio in the upcoming year, which includes the Super Bowl, which they will broadcast from Las Vegas in 2024.
NBC Universal (NBCU) kicked off the official upfront week. With the departure of Linda Yaccarino to Twitter, Mark Marshall, NBCU interim chairman, global advertising & partnerships stepped in to lead the event. Focus was on content, connection and culture across platforms, as summarized by NBCU:

Disney also focused on content, with a specific emphasis on their unscripted programming, including sports and live events. Other programming highlights included the debut of Shogun on FX, as well as a sneak peek of the series Secret Invasion, the next season of Loki and the Hawkeye spinoff Echo—all streaming on Disney+. Speaking of streaming, they revealed that the Disney+ ad-supported tier launched in December and has seen healthy growth.
At the Warner Bros. Discovery upfront, Jon Steinlauf kicked things off acknowledging that there would be a different approach to the presentations due to the writers' strike, with only executives taking the stage. The overarching theme of their presentation was "Dream Bold Here." There was a great deal of focus on the new Max streaming platform, which is the newly combined HBO Max and Discovery+ product. News and sports were key areas of focus, along with the reveal of new series including two new Food Network series hosted by Selena Gomez.
The Fox upfront was also focused on unscripted programming (news and sports), along with its streaming Free Ad-Supported Streaming TV (FAST) platform Tubi, which has grown 44% under Fox's ownership with 64 million users. Some of the new unscripted programming includes David Spade's Snake Oil, and Jamie Foxx's music competition series, We are Family.
TelevisaUnivision's theme was "Grow With Us." Within that theme, growth was a key focus, with over 100 new brands investing over the past year. ViX, the company's streaming service, announced they have more than 30 million monthly active users globally, and that number is continuing to grow. Also of note is TelevisaUnivision's partnership with the NFL and CBS Sports to televise the Super Bowl in Spanish in 2024.
Other highlights included Netflix, which decided to use an online/streaming format for its first upfront— showcasing clips of its premium content, and the ability for advertisers to own premium adjacencies within its Top 10 offering. "Top 10 guarantees brand placement within Netflix's most popular shows and films, as part of our daily country Top 10 series and the Top 10 film collections on our service."
This article is featured in Media Impact Report No. 45. View the full report here.