The Pandemic Is Showing Just How Much Working Moms Have to Juggle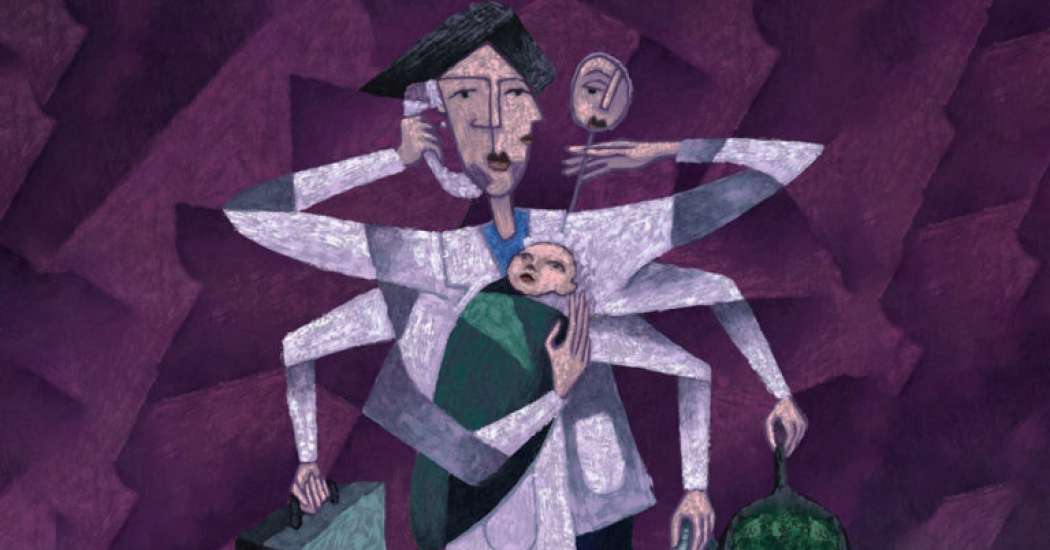 05.08.20
Bianca Reed, VP, Client Service + Inclusion Marketing
In early March, Covid-19 rapidly shifted what day-to-day life looked like for many agency moms.
Before the pandemic, some of us quietly juggled a strategically managed schedule of childcare, education, afterschool activities and mealtimes with minimal crossover. On top of this, there was the constant pressure to look like you didn't have children at home so clients wouldn't become nervous that you couldn't handle their workload.
Even at the most supportive agencies, all moms were just one sick kid or last-minute pitch away from exposing a crack in our working mother armor that could negatively impact our careers. These fears are real and supported by research. According to surveys performed by Advertising Week and SparkNeuro, working mothers have been described as less competent and less committed to their careers than their peers. They also found that only 47% of working mothers are recommended for hire, compared to 87% of childless women.
There is a frequently used, backhanded compliment that is often given to working moms: "I just don't know how she does it." But even this compliment reveals an unconscious bias that skews how our performance or potential is evaluated. If the key to our progression is knowing how we can juggle it all and still excel in our careers, then one of the few positive outcomes of Covid-19 should be the elimination of this bias against working mothers.
The pandemic is pulling back the curtain that has obscured how working moms juggle our lives while still driving agency business forward and supporting clients. Zoom has invited the world into our homes and has become a window into how we are doing it. I have seen so many mothers give flawless presentations with a toddler on their lap or a chatting preschooler asking for snacks. To have our colleagues see us juggle work and childcare was once our biggest fear, but now it only results in waves or giggles from other Zoom participants. I have even seen a mom change a diaper while being peppered with complex media analytics questions. And she answered each question flawlessly, as if she were sitting at the head of a conference table. These examples only scratch the surface in illustrating how working moms are doing it through this pandemic—and have been doing so seamlessly for years.
Additionally, we often forget that many of our clients are juggling their kids, too, and that you can become kindred spirits in the battle to get it all done. To continue to progress past the bias against working mothers, we need each other. Simply put, empowered women empower women. We need a community of women that can relate to and support each other and will not allow the return to work to limit the progress we have made during this crisis.
Both on the client and agency side, children are making cameo appearances. There can be no more hiding kids. Covid-19 has normalized bringing our whole selves to the forefront because the option to compartmentalize our lives is no longer an option. Agency mothers have continued to perform under this spotlight, and this realization should forever change how the advertising world views working moms.
This pandemic has highlighted the true multitasking talents of working moms. Agencies are seeing that working from home and flexible schedules don't make moms less productive, less engaged or less passionate about their careers. I think every mom—including myself—could admit that we are completely exhausted. All we want for Mother's Day is a little more peace and a lot more sleep. But ultimately, the greatest gift agency moms could receive this Mother's Day is the elimination of the bias that has prevented many working moms from progressing in their careers.