No Man is a Failure Who Has Stuff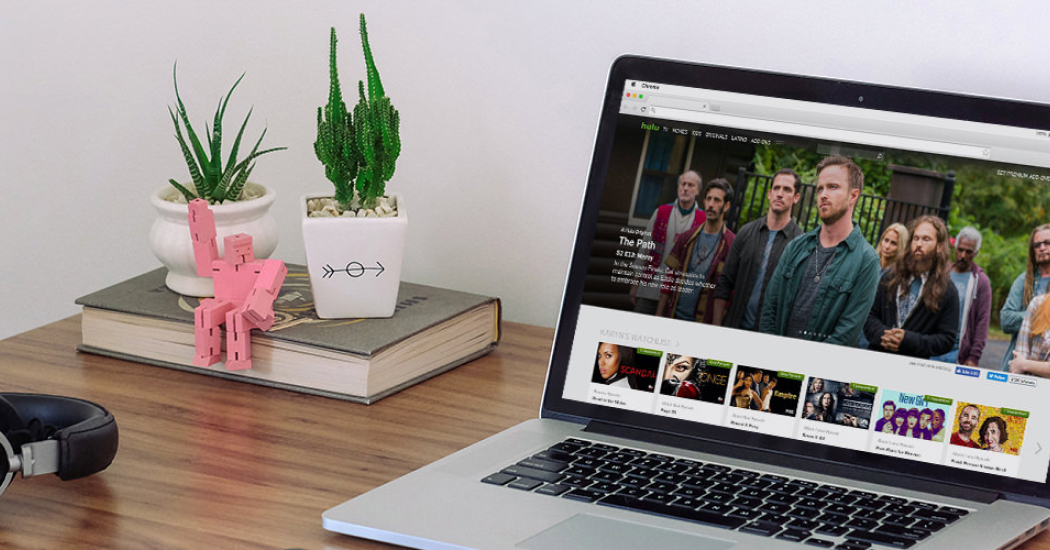 12.14.15
Steve Diamond, Chief Creative Officer
The first few notes of "Dance of the Sugarplum Fairy" emanate from the TV.
We see tiny feet descending carpeted stair steps. A child's hand slides along the banister.
A woman with her husband's hands over her eyes is led to the front door.
Or the husband's with his wife's hands over HIS eyes. Look, out in the driveway…
Oh my, it's a car. With a bow on the hood.
What a surprise!
The kid sees the tree. And Santa!
Santa in his workshop.
And elves.
There are snowflakes falling.
And boxes and boxes with ribbons.
Now we see stores. And aisles of products. And crowds of happy shoppers.
Supers and graphics scream at us.
Everything is on sale.
Everything is marked down.
Jingle bells!
More elves!
More bows!
It's Christmas!
I have to admit something—not that I need you to feel sorry for me and not that I want to put a damper on the holiday spirit, but honestly— I've never ever seen a car with a bow on it. Not in my driveway. Not in anyone's driveway.
The Christmas portrayed in American television advertising is a fantasy world that only exists in American television advertising. It's an alternate-universe dreamscape with no basis in reality or even in religion. Ironically, the familiar version of St. Nick that we reinforce was pretty much developed and popularized by Coca-Cola. So that means that many holiday season marketers are actually using Coca-Cola advertising in their advertising. In America, the season is all about the stuff—the thing that will change your life.
There's a huge difference between the acquisitive Christmas portrayed in American advertising and the Christmas portrayed in movies. In the movies, it's always about relationships. There is longing and sadness followed by redemption and joy. The other night I stumbled upon "It's a Wonderful Life" and watched it for the four-hundredth time. The message from the angels was the reassurance that "No man is a failure who has friends." In American advertising it's, "No man is a failure who has stuff."
Before I go on, I just want to note that I am not talking about "holiday" advertising. The reason is, I don't think anybody ever does real "holiday" advertising. I've never seen a Hanukkah moment portrayed in a spot. And I've never seen an ad that did anything more than mention the word Kwanza. There are Christmas ads and there are "Winter" ads. If it's got Santa, a tree, colored lights, or reindeer, it's a Christmas ad even if it says "Happy Holidays." The only TV spot I've ever seen that was a true, all-inclusive, holiday ad was this "offend everyone equally" spot for Virgin mobile.
In the UK, Christmas advertising is a whole different game. The holiday season is when the advertising blockbusters roll out. It's their Superbowl-spot competition, and they pull out all of the stops. In the best campaigns, the messages are refreshingly about the reality of Christmas—the emotions are featured more than the things. It's all about the cooking, the preparation and the decorations. Also, dealing with disappointing gifts and annoying relatives. The UK loves to take the mickey out of the season. A wry campaign for Harvey Nichols is based on the idea that people will spend most of their money on themselves. Another ad, for Mulberry, brilliantly mocks consumerism while simultaneously enticing us with a beautiful handbag. My head hurts with admiration. And then there is the great ad that Unicef created which gets right to the heart of the matter.
But over here it's stuff, 24/7. What's on sale, how late the stores will be open, and elves and boxes and ribbons and, yeah, bows. Kohl's got my hopes up when I read that they'd licensed a song from the Beatles ("All Together Now"). But sadly they didn't do anything interesting—or real—with it.
There are quite a few American Christmas ads that I love. One of my all-time favorites is this spot for Hershey's. It's so simple and so well done. It makes me happy about the season in the same way "A Charlie Brown Christmas" has made me feel sentimental year after year. It's gentle and sweet and doesn't try to sell me anything. But it does sell. For the same reasons, I've always loved this Corona ad. It's completely on brand, but is also a perfect greeting card of a spot. An example of how important music is to advertising in general and Christmas advertising in particular, this ad for JCPenney from 2007 gets everything right. If the Kohl's people compared music budgets with JCPenney, they'd weep. (That's a bad joke; The Weepies performed "All That I Want" and licensed their song for what I'm guessing was a fraction of "All Together Now.")
What about this year? Well, the most intriguing American ad I've seen so far is for Coach. It's irreverent and very memorable. But maybe it's memorable for the wrong reasons. Somehow it manages to be both empowering to women and horribly dismissive at the same time. That, too, hurts my head. Maybe it's flawed, but it's certainly not boring. For sentimentality, I love the BMW spot called "The Road Home." It feels real and honest.
Christmas (and the advertising that goes with it) doesn't have to be hyperbolic. It doesn't have to change your life. It's okay if you simply spend time with people you love and have a nice meal together. It's okay if you just over-eat and talk and catch up on the year that was and prepare for the year to come. But there's no need for it to be dull.
Let's make a resolution for 2016. For all of us who have some effect on the work, let's give the world the gift of something interesting to watch in those little spaces between the shows. Something interesting. Something original. Something real.
Happy Holidays!