Media Consumption Trends: OTT Growth Shifts to Older Consumers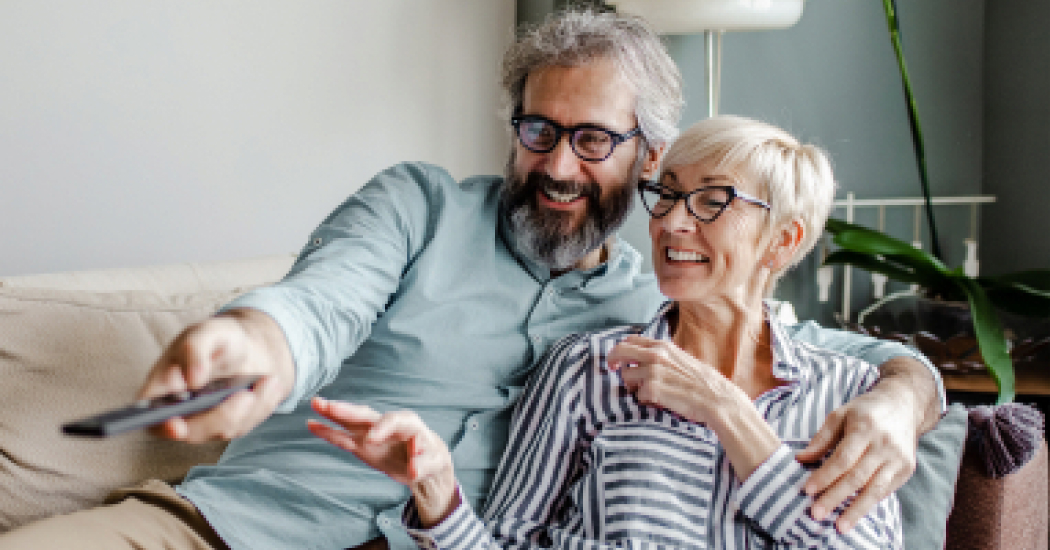 08.16.22
Nora Cortez, Director of Media PlanningRobin Cohen, EVP Integrated Media Investment and Planning
OTT and streaming video consumption continues to grow as consumers across age groups shift their video viewing habits. While that may not surprise you, who is driving that growth might.
Early Growth Spurred by Young Consumers
In the early days of OTT, younger consumers were the first to sign on – tech enthusiasts and early adopters flocked to OTT platforms as a supplement to, or in lieu of, traditional linear TV. As a result, these younger demographics now account for the largest share of time spent with OTT. As of April 2022, P25-54 consumed an average of 136 hours of OTT per month, compared to P55+ at 114 and P65+ at 107 (Comscore OTT Intelligence). While overall streaming usage continues to grow and those young early adopters were responsible for early streaming growth, younger demographic groups have recently started to see a decline in share of audience as older audiences have started to embrace streaming.
Powerhouse Potential of Older Consumers
With younger demographics already having high levels of OTT adoption and consumption, their continued growth potential becomes more limited. Although older audiences don't currently account for the largest share of time spent with OTT, they are driving the most growth and represent an emerging and largely untapped audience in the OTT space. The P50+ audience is expected be a predominant source of growth in the OTT and streaming landscape in the future, a trend that is already evident in the marketplace – key publishers and smaller players alike have seen evolutions in their user base, with the 50+ audience accounting for an increasing share of users year over year.
Interestingly, within the broader senior audience, older age segments within that are seeing the most pronounced growth. In Q1 2022, P65+ saw double the growth rate of P55+ demographic—from January to April, P55+ saw a 4% growth in OTT viewing households, compared to P65+ with an 8% growth (Comscore OTT Intelligence).
Growth of older audiences in the OTT space creates a unique opportunity—for advertisers looking to reach senior demographics, it demands diversification of their video portfolio to effectively reach consumers. These older audiences will not only drive OTT growth in the coming months and year, but they historically spend more time with TV than younger demographics. This trend will likely translate to OTT, particularly because of the bingeable nature of OTT and because streaming platforms will continue to develop more content that appeals to older viewers.
Increasing Importance of Unified Measurement
With the continued diversification in video viewing, the importance of looking at performance holistically cannot be emphasized enough. As an agency, that is why we have developed a partnership with iSpot.tv, while also partnering with leading marketing measurement technology company Leavened on marketing mix modeling approaches for all-in views of performance across the video ecosystem. We leverage this data via an integrated scorecard, which combines the deterministic methodology of our platform data with iSpot and our proprietary latent response optimization tool, WaveCast™.
This article is featured in Media Impact Report No. 36. View the full report here.