Let's Talk About Racial Inequity. Send Me a Note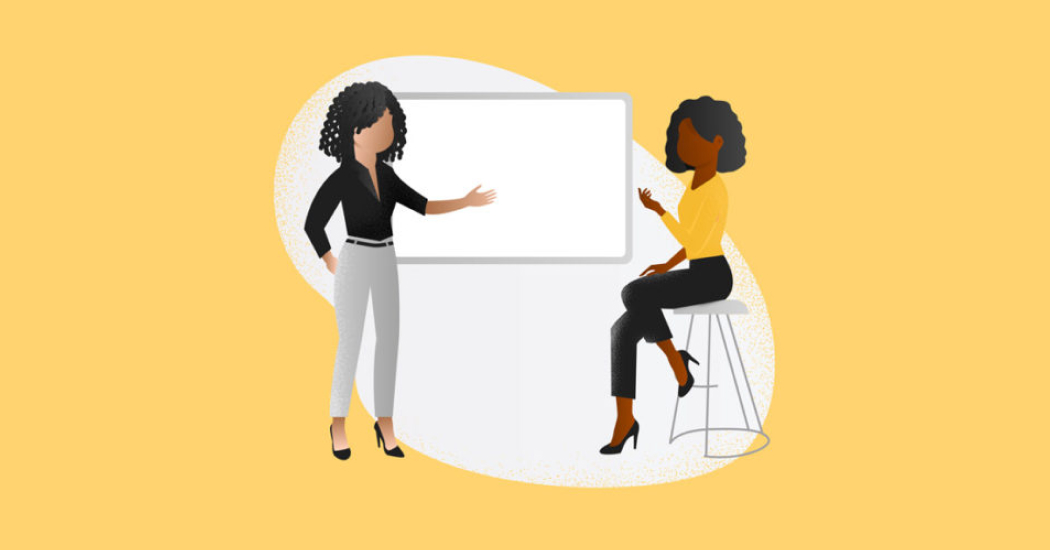 06.09.20
Bianca Reed, VP, Client Service + Inclusion Marketing
In the face of ongoing racial injustice in our country, many companies have been forced to acknowledge the racial inequity within their organizations, leadership teams and boards. As I have read various companies' statements, what I keep thinking about is how we each can make a tangible impact on increasing diversity and inclusion within these organizations.
We need to do more than implement slow-moving company discussions and policies, and instead initiate immediate efforts that can be made by leadership and individuals within these companies. When I speak with many of my Black peers and senior leaders, I find that they rarely secured their position through the traditional application process. Instead, it often began as a conversation with someone who became their sponsor or advocate within these companies and then opened their network by offering them a referral or even a position on their team. These conversations took place at gyms, through cold email outreach, at conferences, on trains and even at work.
The reason I am in advertising, an industry that is notorious for its lack of diversity, is because of a single conversation. Michelle Cardinal, the CEO and co-founder of our agency, saw potential in me. I did not check every box. If I had applied through normal channels, I would have never made it through to an interview.
My relationship with Michelle began when I simply asked if she would be open to giving me career advice. Like many Black women, I had reached a point in my career at which my peers could not offer insights because we were all in similar places and positions. At that time, I had a solid career in CPG sales, I had completed my MBA and I was ready to make a career pivot. What I did not have was any advertising or marketing experience–but she did not let that keep her from seeing my talent and coachable drive.
Michelle offered me a competitively paid, one-year leadership training program (please take note: stop low-balling your minority hires). In this program, I trained with almost every department in the agency. It was easily the most humbling year of my life. Previously, I had been leading a team and managing large accounts, and it was difficult to adjust to being back at square one and starting at entry level within each department. However, it gave me immense empathy for each role in our agency and allowed me to fully understand how crucial each role is to the success of the company. Two years after finishing this training program, I lead our client development team and was integral in spearheading the launch of our SheScales program.
Throughout high school and college, and as I became a young Black professional, I knew nothing about this industry and had no one in my circle who could tell me about it. This is the case for many people of color: We don't have the same resources and networks to rely on. In many cases, we are still the "firsts" in our families. Because of this, I have been thinking about my responsibility to reach back as I rise—and as I do so, it often comes back to how single conversations have changed the entire trajectory of my career.
So, start with a conversation.
However, I do not mean a large-scale panel with fluffy, safe advice and HR guidelines about resumes. Additionally, internships are not enough and neither are entry-level positions with thick glass ceilings. Make time on your calendar, make yourself available on LinkedIn and give yourself a tangible goal to have conversations with people of color who are trying to break into your industry.
When you find rising talent, resist the urge to reshape them or reform them to be more like you. Instead, amplify their voice. Stop only mentoring people that remind you of yourself, your best friend or your children. If you are not the right resource for someone, open your network and connect them with better ones.
Prepare yourself for uncomfortable conversations, because though you may not be able to lean on easy familiarity, you can always find common ground. Stop trying to mold them to be perfect for the role, and instead start thinking about their potential and how diverse candidates can fill blind spots within your organization.
Have a conversation.
If you know young professionals or students who want to learn about the advertising world or just want have a conversation about their professional journey, send me a note.
I want to have a conversation.