For Brands Looking for Growth, Investing in Women's Sports is More than Just a Feel Good Play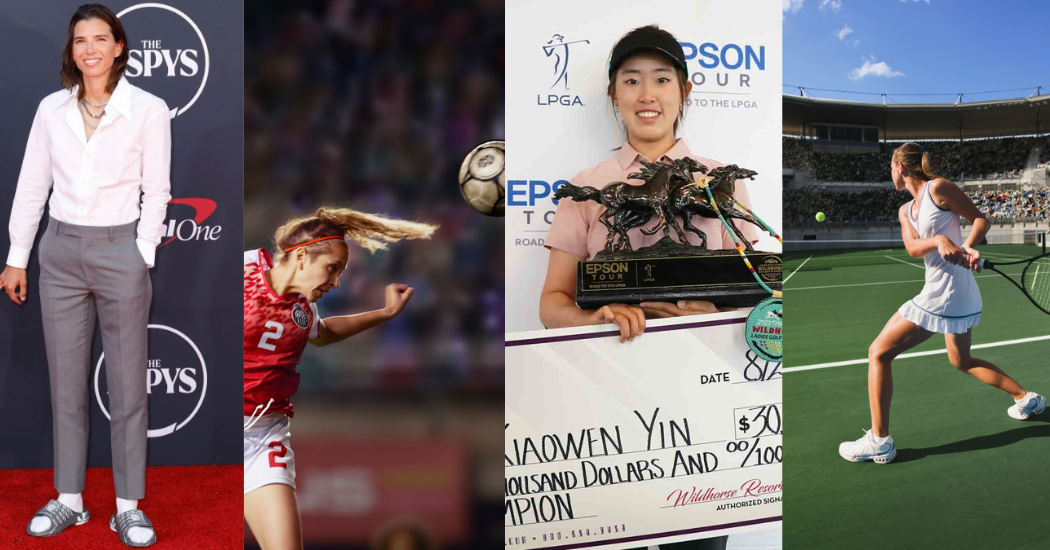 09.13.23
Sue Collins, Chief Client Officer
Off the heels of the record-breaking FIFA Women's World Cup to discussions of pay equity – now, more than ever, consumer eyes are on women's sports. As a former professional athlete myself, and now with a daughter in the NWSL, women's sports has long been a topic of personal interest. And as someone with decades of experience in marketing and advertising, I've never seen a bigger opportunity for brands to grow through an emerging area like women's sports.
It's no secret that women's sports is a hot topic right now – ​​with nearly every organization (WNBA, NWSL, LPGA, NCAA) seeing all-time highs in viewership numbers across linear TV and streaming. According to Nielsen, women's sports is experiencing a meteoric rise in viewership. Global excitement for the Women's World Cup was up 34% from the 2019 Women's World Cup. And according to CBS, the 2023 tournament boasted an average attendance of 28,721 per match after 16 games, which marks a 54% increase from the same point in the 2019 tournament.
This increase in spotlight and airtime is not just on the sports or teams themselves, but individual players on and off the field. Female athletes like Alex Morgan and Illona Maher have found even more popularity on social media, earning high follower counts and an engaged audience in their comment sections. Many have already inked deals with brands, and are proving to be strong partners as many are content creators that are already skilled at promoting their favorite causes and products on their personal platforms.
Brands have an opportunity – now more than ever – to tap into this growing audience and devoted community – but how?
First, it's important for companies to understand the landscape, major events, and becoming familiar with the players and teams with engaged audiences. Hint: It isn't always just the major star players. The ways women's sports fans engage with female athletes is also somewhat unique. They are interested in far beyond just their gametime performance, they want to know about their lifestyles. They also want to actively engage with fellow fans.
A best practice is to highlight any social causes your brand is aligned with or passionate about. Women's sports fans are more likely to support purpose-driven brands, whether it's uplifting female athletes or undertaking sustainability efforts. Either way, keep authenticity as a priority – fans will know when you're not being genuine. And to top it all off, according to Kantar, 50% of fans would go out of their way to support brands that sponsor women's sports
So what does it look like for brands to invest their advertising efforts into women's sports? It could be as big as sponsoring the Official Qualifying Tour of the LPGA like Epson, or Visa supporting 33 female footballers through their Team Visa program, or OOFOS collaborating with re-inc – an eco-conscious fashion brand founded by 2019 USWNT champions Megan Rapinoe, Tobin Heath, Meghan Klingenberg, and Christen Press. For those looking to just get started, it could mean testing in-game advertising on linear TV or streaming with messaging on social and digital platforms. It's encouraging to see many brands start testing into women's sports media – according to iSpot, the total number of advertisers in this year's Women's World Cup was up 30.5% from 2019. Brands are already seeing that the ROI is there and engagement numbers are only projected to increase. ​​
Earlier this year our agency launched a dedicated practice called HypeHer to help brands start exploring investments in women's sports, particularly while CPMs are still relatively low (for now) compared to men's sports. Even for brands that may not easily see brand alignment with this audience, there are creative ways to tap into this growing and passionate community. Women's sports partnerships enable brands to tell authentic stories that resonate with their target audiences. And let's not forget that supporting growth in women's sports also empowers women and drives gender equality.
As a lifelong athlete and part of a female-led agency, it makes me proud to see these advancements for women and women's sports, but this is about more than just feeling good. For brands looking for growth, investing in women's sports may enable them to reach new audiences, improve their brand momentum and meet their business goals.