EY Announces Michelle Cardinal as an Entrepreneur Of The Year® 2021 Pacific Northwest Region Award Finalist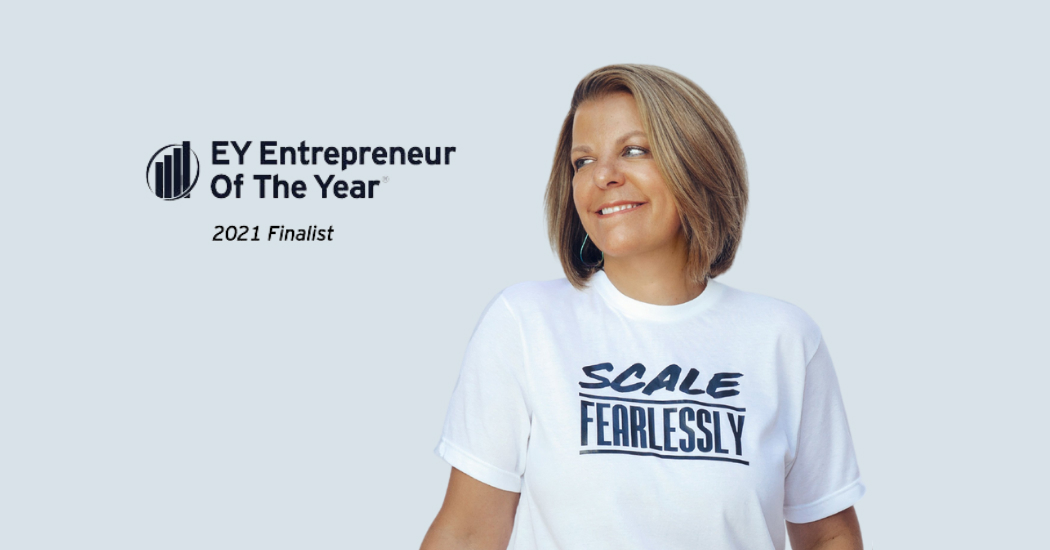 06.07.21
Ernst & Young LLP (EY US) today announced that Michelle Cardinal of Rain the Growth Agency was named an Entrepreneur Of The Year® 2021 Pacific Northwest Region Award finalist. Now in its 35th year, the Entrepreneur Of The Year program honors unstoppable business leaders whose ambition, ingenuity and courage in the face of adversity help catapult us from the now to next and beyond.
Michelle was selected by a panel of independent judges comprised of previous award winners. Award winners will be announced during a special virtual celebration on August 4, 2021 and will become lifetime members of an esteemed community of Entrepreneur Of The Year alumni from around the world.
Entrepreneur Of The Year is one of the preeminent competitive award programs for entrepreneurs and leaders of high-growth companies. The nominees are evaluated based on six criteria: entrepreneurial leadership; talent management; degree of difficulty; financial performance; societal impact and building a values-based company; and originality, innovation and future plans. Since its launch, the program has expanded to recognize business leaders in more than 145 cities in over 60 countries around the world.
Michelle co-founded Rain the Growth Agency in 1998, and it has since grown into one of the largest, independent, full-service advertising agencies aimed to cultivate transformational growth for DTC brands. Since then, her vision has lead to the founding of Leavened, an advanced media measurement and optimization company, as well as SheScales, a marketing program with the mission of supporting business leaders from underrepresented groups scale their company with performance advertising.
Regional award winners are eligible for consideration for the Entrepreneur Of The Year National Awards, to be announced in November at the Strategic Growth Forum®, one of the nation's most prestigious gatherings of high-growth, market-leading companies. The Entrepreneur Of The Year National Overall Award winner will then move on to compete for the EY World Entrepreneur Of The Year™ Award in June 2022. 
About Entrepreneur Of The Year®
Entrepreneur Of The Year® is the world's most prestigious business awards program for unstoppable entrepreneurs. These visionary leaders deliver innovation, growth and prosperity that transform our world. The program engages entrepreneurs with insights and experiences that foster growth. It connects them with their peers to strengthen entrepreneurship around the world. Entrepreneur Of The Year is the first and only truly global awards program of its kind. It celebrates entrepreneurs through regional and national awards programs in more than 145 cities in over 60 countries. National Overall winners go on to compete for the EY World Entrepreneur Of The Year™ title. ey.com/us/eoy