Supply Path Optimization, CTV and Measurement Discussed at Programmatic I/O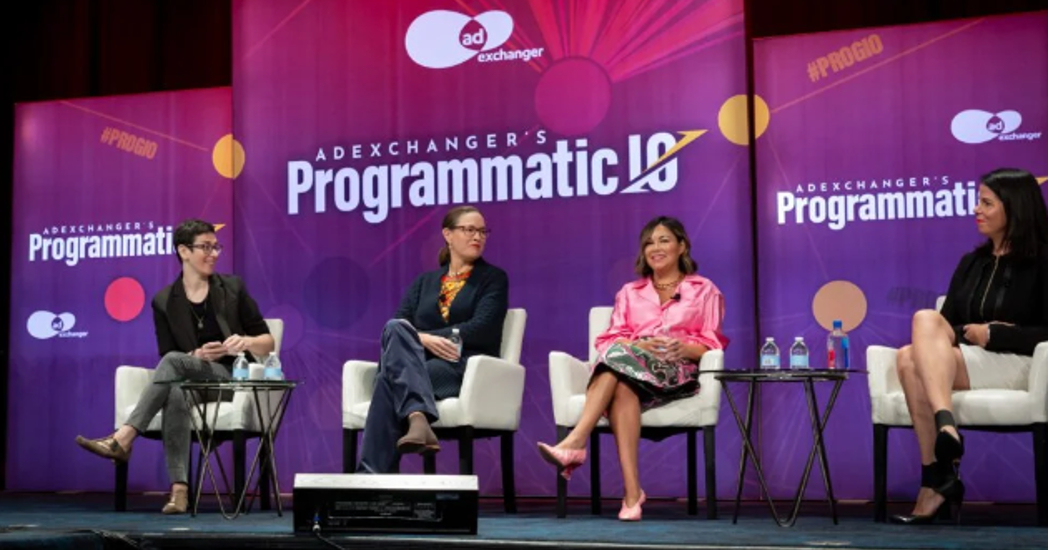 07.19.23
Kendra Tang, Supervisor, Programmatic
Programmatic I/O 2023 was held for the second time in Las Vegas at the MGM Grand since returning from the pandemic. While the usual topics such as CTV and data were discussed, this year's event expanded into conversations about retail media networks, SPO (supply path optimization), privacy laws—and of course, artificial intelligence. Industry leaders discussed challenges, explored solutions, and aimed to predict what's possible in the programmatic ecosystem. While the overarching theme is automation, there is a strong desire to refine the ways we measure the outcome and effectiveness of advertisers' investments.
With the growth of CTV consumption, the need for automating execution of both streaming and linear TV inventory buys is becoming more important. Programmatic can be the leading technology to drive the solution for proper execution of this concept. For example, Multichannel Video Programming Distributors (MVPDs) are hustling to develop technology to make seamless transactions between the two media types. While many marketers understand that the large screen experience remains similar to their consumers, the price model and targeting capability continues to differ. Here at Rain the Growth Agency, we leverage a converged planning approach across direct and programmatic inventory sources, and we tap into partners such as iSpot to understand unified measurement across linear and CTV. We will continue to update our clients on developments in the landscape.
Another popular topic for marketers and agencies is SPO. This concept is intended to provide better transparency on how buyers can gain better pricing at fair market value. Some of the leaders in the space include Magnite and Pubmatic but their solutions are still new-to-market. We do anticipate more advancement later this year or even into 2024 along with further collaborations with publishers and commitment from buyers. This industry saw the integration of ads.txt and we believe that SPO is another way to minimize the digital tax challenge many marketers had to manage over the last decade.
Lastly, measurement will remain the hot topic at every adtech conference. Every advertiser wants to measure their media but at which currency or outcome should we focus on in the world of CTV? While Rain the Growth Agency continues to explore different options, it is crucial for us to not only isolate our measurement to the large screens, but also identify the influence/ reaction of/to other channels such as linear TV, paid social and search. Performance metrics such as customer acquisition cost (CAC) and return on ad spend (ROAS) are normally tied to cost-efficiency where CTV may have a disadvantage. We have to remind ourselves that CTV is not only a high impact channel but also a place where we can find incremental reach and reachable audiences for better targeting. Measurement may not necessarily be the final destination of the marketing funnel—but can be the place where we can provide learning to restart the marketing cycle.
This article is featured in Media Impact Report No. 45. View the full report here.