NewFronts 2023: AI, Data, and Diversity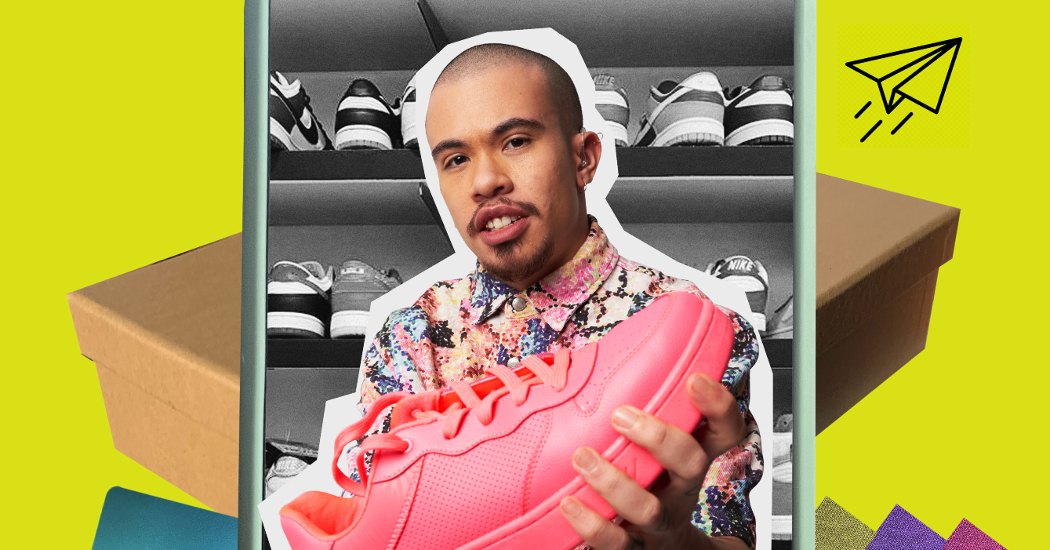 07.06.23
Sydney Brower, Assistant Specialist, Programmatic
NewFronts 2023 Summary
The presentation topics for NewFronts 2023 alternated between the eye-catching content that draws viewers in, and the less flashy (but still critical) digital tools used for targeting, engaging and measuring campaign success. High-level takeaways include:
The viewer's shoppable ad experience and advertiser capabilities are being enhanced through the use of AI and data-oriented partnerships.
Most CTV viewers are leaning towards free ad-supported channels like FAST and AVOD due to the overwhelming number of paid subscriptions to manage.
Diversity within creators and content drives more authenticity and trust between brands and audiences that have historically been underrepresented in advertising.
Shoppable Ads + AI
There's a growing opportunity for brands to collaborate with CTV platforms in creative, interactive ways that push viewers to engage with the ad. This is increasingly important considering 96% of U.S. TV viewers watch with a second device in their hands. Many presentations highlighted the new partnerships that are helping the CTV experience evolve:
Both Samsung and NBCU are collaborating with KERV to integrate AI-powered technology into their shoppable ad solutions.
Roku's contextual targeting is made possible by AI's capacity to scan the Roku library for notable plot points during programming that align with a brand's messaging and position its adverts in real-time.
Snap has shown success with their AI conversation feature, My AI, and will soon include sponsored links to the chatbot.
Meta is now offering multi-product shoppable Reels.
Other shoppable ad solutions are beautifully simplistic, like Amazon Prime's clickable ad units alongside their live streaming of Thursday Night Football.
Free Ad-Supported Channels
Fueled by economic uncertainty, Free Ad-Supported Streaming TV (FAST) and Advertising Video on Demand (AVOD) channels have risen in the ranks. LG Ad Solutions says that two out of three people prefer FAST channels, and one out of four intend to shift into FAST and AVOD channels. For the majority of us who can't keep up with the new acronyms:
FAST hosts linear channels with regularly scheduled programs, but in a CTV environment, enabling targeted ads.
AVOD gives the user control to watch what they want, when they want, alongside targeted ads.
Amazon's AVOD channel, Freevee, has been increasing in popularity thanks to original content like Jury Duty. Vizio, Samsung TV Plus, Roku, LG, Tubi, Paramount+, and Estrella all have their own FAST channel offerings that can be tapped into programmatically or through direct buys. Even Conan O'Brien is taking a piece of the pie with his own FAST channel, which launched on Samsung TV Plus.
Diversity and Inclusion
Advertising with diversity and inclusion in mind should be more than just a Diversity, Equity and Inclusion (DEI) project. Having a multicultural marketing mix makes good marketing sense and is an opportunity for brand building.
NewFronts 2023 presenters like Blavity, Estrella, NGL Mitu and Revry are prime examples of content hubs founded with the intention of bringing authentic engagement to marginalized audiences.
Revry, which offers both Subscription Video on Demand (SVOD) and AVOD options, is the first LGBTQ+ focused platform to participate in NewFronts.
The rise in inclusive content is a step in the right direction, and hopefully both streaming programming and digital advertising will continue to embrace audiences that historically have not received the authentic attention they deserve.
In conclusion, the TV viewing experience is ever-evolving and it's important for advertisers to adapt with the changes. There's no denying that there's an accelerating emphasis on free TV options and a growing availability of that type of inventory across platforms. It will also be exciting to see the influence of AI and growing connections of data points across the digital media landscape. On a more human note, NewFronts 2023 reminded advertisers of the importance of engaging with audiences in unique ways on platforms that connect with viewers on a more personal level.
This article is featured in Media Impact Report No. 45. View the full report here.