It's Game Time: The Gaming Industry Continues to Explode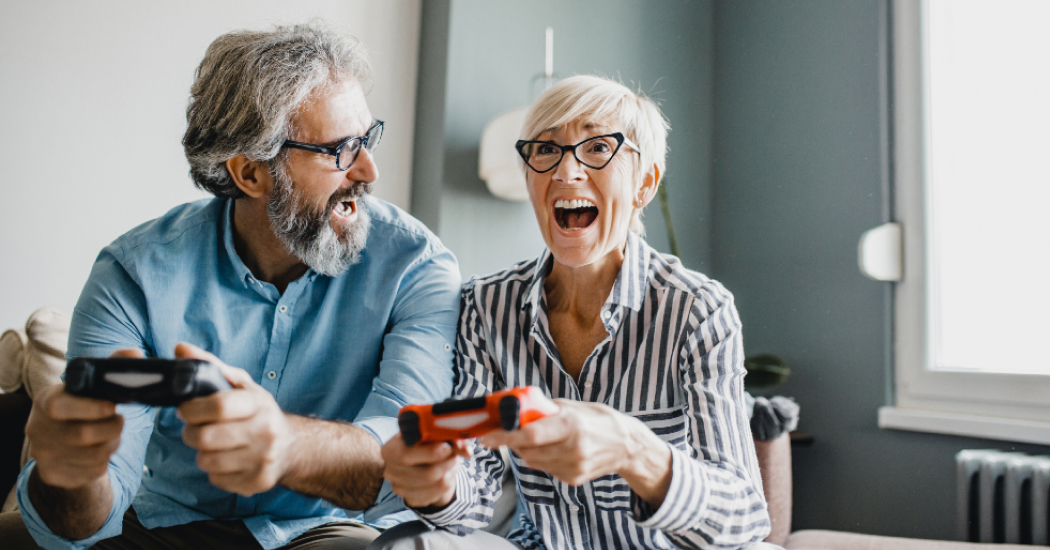 05.18.22
Nate Becker, Director, Media Planning
On April 5, the Interactive Advertising Bureau (IAB) hosted its first annual Playfronts, a one-day summit focused on why and how advertisers should start considering gaming as a central part of their brand's strategy. Zoe Soon, Vice President of IAB's Experience Center, kicked off the day by addressing a question: Why do this now? Her answer was simple: It's time. Presentations from Meta, Activision Blizzard, Zynga, Unity, Frameplay, Niantic, Twitch and other gaming heavyweights reinforced this wake-up call to the industry.
Advertisers are woefully behind the curve with respect to the behaviors of their customers. Even with time spent gaming increasing 36% during the pandemic and 225 million gamers playing for an average of 12 hours per week, gaming only attracted about 6% of U.S. ad spend last year. The industry is scrambling to change this and to capitalize on gaming as the future of advertising. Companies like Meta and Microsoft are making major investments to begin to pull advertisers into gaming and claim their share of the market. However, brands continue to be slow to jump in. This is due to a few key factors, according to Soon: concerns about the safety of brands in gaming environments, confusion around how to place advertising at scale, and misconceptions about who gamers are.
This last misconception is the easiest to clarify: Gamers look like everyone. In 2020, 41% of women gamed, and 46% of adults 55+ played games weekly. Within Gen Z, 80% claim gaming is their #1 activity, with 50% of them spending time in games purely for socialization. For any brand looking for ways to gain mindshare or share of wallet, especially with a younger audience that is increasingly difficult to speak to through traditional media channels, there is no better whitespace opportunity than integrating into gaming.
A few factors to consider:
Attention is the goal. Think about attention being to engagement what viewability is to impressions. You are placing your brand in front of players not to divert them from their game into a sales funnel, but to get in front of eyeballs that may be otherwise difficult to reach, in an environment where they are immersed, invested and paying attention.
Authenticity is vital. Advertisers must know the player and understand the game. Gamers value the sanctity of their gaming experience, and brands that disrupt players with an overt sales pitch risk backlash. Instead, consider how to enhance their experience by offering gamers value for their time and an unobtrusive creative experience that demonstrates respect for the game they are passionate about.
Stay open to new creative ideas. Integrating seamlessly into gaming content does not simply mean slapping a banner in a game, though this tech already exists and can make sense in some contexts. More likely, you will need to think about new ways to showcase your product. American Eagle shared how they integrated their spring collection into Roblox, allowing players to try on digital apparel. Consider partnering with streamers—53% of gamers have purchased a product after seeing it endorsed by a trusted personality on Twitch.
Invest in testing, testing and more testing. There is no established roadmap for how a brand achieves success with gaming, and predicting the ROI of a gaming budget can be slippery. Successful brands are willing to focus on the relevant metrics (attention, awareness) and invest in an iterative testing strategy.
As the gaming industry continues to explode (gaming revenue is expected to exceed a quarter of a trillion dollars by 2025), and as more types of customers invest more of their time, attention and dollars in these environments, advertisers who cannot adapt and find ways to test into these spaces will fall behind, potentially risking their long-term growth. Now is the time to start considering how your customers are engaging with games, and how you can meet them there in an authentic, respectful and playful way.