How USAA Shot Its New Ad Campaign Remotely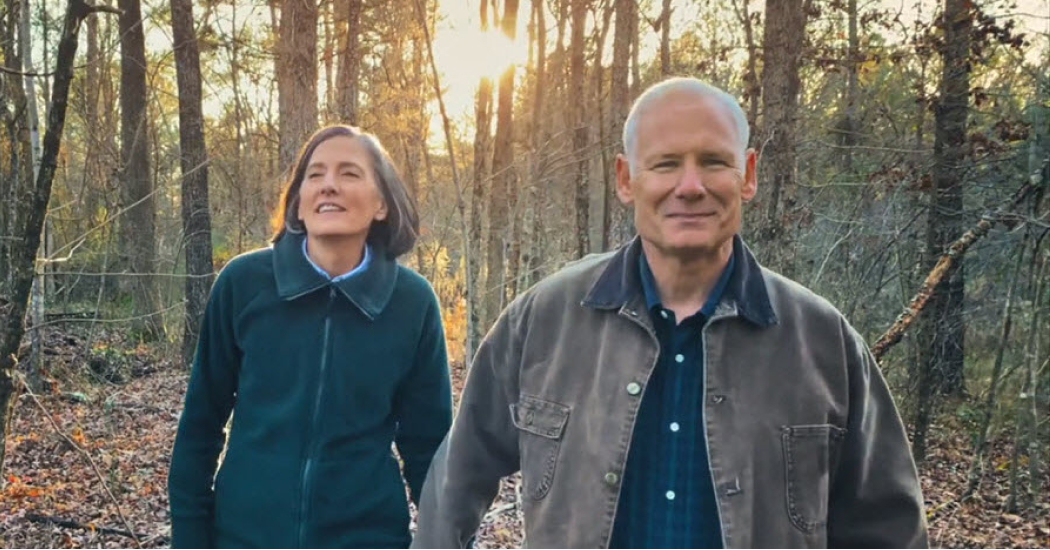 05.07.21
Like many companies with an extensive advertising presence, USAA, the financial services and insurance company serving the needs of military members, veterans, and their families, ceased in-person production of marketing assets in the spring of 2020, shifted employees to remote work, and pivoted to other ways to bring its messages to life and capture footage.
But then USAA did something else.
Its return to branded advertising in 2021 features a new campaign centered on creative work written, filmed, and produced completely remotely while using fast-developing technologies that were barely on the advertising production radar prior to the pandemic. During its newly conceived production shoots, no producer, director, or crew member was on site; instead, the talent filmed themselves.
"It's been pretty neat to see the innovation coming from our team, and the hunger to finish what they originally started in early 2020," says USAA CMO Mayra Rivera. "Our new campaign comprised 100 percent remote shoots, creating new assets that are now up and running in several markets."
A Halt, Then a Pivot
In early 2020, USAA was creating local advertising that focused on numerous markets with intensely localized, area-specific creative. The plan was to test this localized approach against more generalized, nonlocale-specific spots across the rest of the country. This phase was overseen by USAA's agency of record, Saatchi & Saatchi.
But as the scope of the pandemic became apparent, the company abruptly ordered some 30,000 staffers to work from home. Rivera notes, "As marketers, we realized that the consumers' mindset was now very different. We didn't feel the consumer would be open to any acquisition messaging. Their minds were elsewhere. We didn't want to have any messages out there that would be out of context, inappropriate, or sound tone deaf."
Interestingly, several members of Rivera's marketing team, spread throughout the country, were eager to continue the locality-based channel testing.
"I was really reluctant to leave the shoots because I had put so much time and effort into the creative topic for the localized campaign," says Noah Schoenholtz, a lead marketing manager on USAA's campaign development team who, along with others on the team, was working on-location at the time the company directed employees to work remotely. "But after receiving notice to return home, we got everyone back the next day."
By the summer, and still with crew safety top of mind, the USAA team and their agency teams began to consider using new approaches to filming and production, and to restart brand and call-to-action promotional spots in a fully remote way.
"USAA had been doing real-people campaigns for several years, where we did national casting of USAA customers and then interviewed them," says Steve Diamond, chief creative officer at Rain the Growth Agency. "And we'd conduct these interviews in the regular way, with trucks of equipment, union crews, cameras — big productions, in other words. We had multiple projects in the works, but then everything got put on hold. Within a week or two, we started figuring out new ways to shoot our ads."
Read the rest of this article written by Christopher Hosford on the ANA Newsstand website
(free account login required)