How to scale an e‑commerce business with TV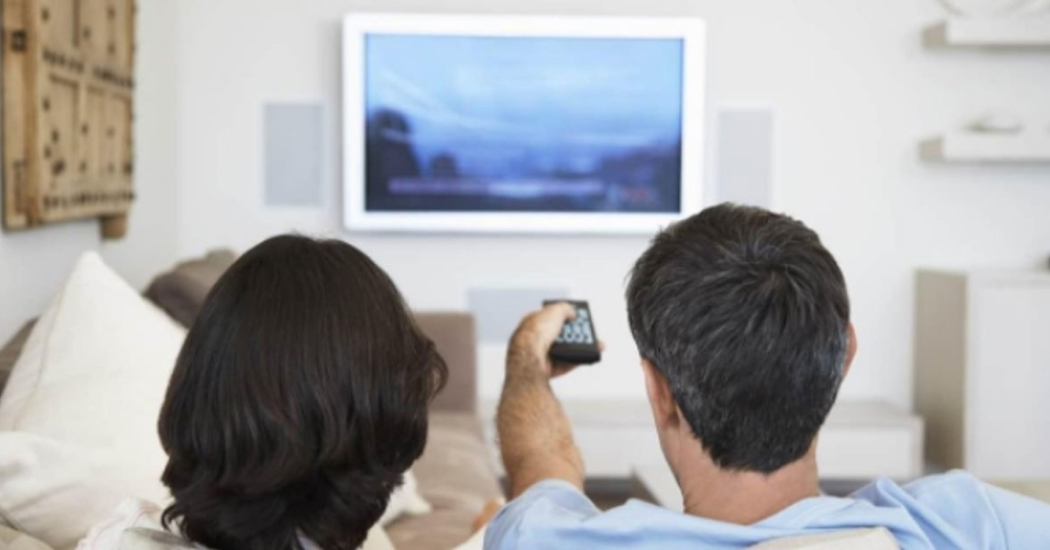 04.13.18
Chris Peterson, Managing Partner
Seeing e-commerce ads on TV was almost unheard of just five years ago, that is, unless you were selling steak knives or a fuzzy blanket with sleeves. Now, modern e-commerce-centered businesses can be found on a variety of networks any night of the week, right in your living room. From Peloton to Chewy.com to The RealReal, many modern brands with digital business models are now using TV advertising.
TV may seem counterintuitive for a digital business, but the reality is that every successful e-commerce brand eventually hits a wall with digital media and needs new levers for scale. Those brands that unlock TV for growth not only drive far greater revenue, they also put themselves on the same stage as Samsung, Verizon, Ford, and other big brands.
Customers think differently about you when you are on TV—you become "famous!" While notoriety is not the reason to invest in TV advertising at the start, it does become a valuable byproduct of your TV success and you are now adding measurable brand value on top of profitable revenue growth.
Big TV events represent unique opportunities to reach very large, unduplicated audiences.
The Three Success Factors for TV
Success on TV for e-commerce brands revolves around the interplay of three key elements: The size of your addressable market, your customer lifetime value, and the overall market fit. You don't need strength in all three: You need market fit plus one of the other two elements to have a shot. For example, very high customer value will overcome the inefficiency of using TV to reach a smaller addressable market, and vice versa.
Defining Proof of Concept
The first step is to perform some kind of proof of concept assessment. Keep in mind that achieving ideal ROI on a first TV test is very rare, so the goal should be to achieve results that are within 2-3X of your target cost per new customer. It starts with audience measurement and having precise information about what your target customers watch regularly. This typically involves bumping your customer database up against one of several viewership panels, derived from connected TV's, cable set-top boxes, or Nielsen. Segmentation is critical here to identify your best customers and then measure each segment for viewership.
Judging success in a test usually involves a combination of seeing overall lift in sales during a test flight together with some kind of spike measurement in traffic tied to individual TV airings. If the results of your test look OK from a distance, the next step is to establish a consistent presence on TV.
Evolving Attribution for Scale
At this juncture, brands need to re-evaluate how they are performing attribution analysis. Overall sales lift measures can work if your baseline will allow for it, but you now need a method for media optimization beyond looking at spikes in site traffic. The problem with looking at spikes in site traffic is that long-tail cable programming will often show a lot of false positives. This type of inventory tends to drive very small spikes, so when one or two visits are added as a result of an erratic baseline or the proximity of another larger spot, these small spots look better than they really are. An optimization report then suggests you spend more money with these smaller spots. You'll inevitably end up churning through smaller programming reaching the same audience over and over until performance starts to decline.
E-commerce brands that scale on TV rely more often on statistical models that look across media channels, as well as within the TV media schedule. These models capture latent effects of TV performance and reveal where potential scale exists at the network, day part, and program level. These models also better account for digital channels where duplication of attribution grows over time.
Integrating Your Brand into Everyday Life
With a core set of programming that delivers clear business results, the next step is to identify opportunities for integrating your brand or products into programming, or to effectively become part of popular culture. With strong audience measurement and statistical modeling that confirms business results, the risks of these efforts become greatly reduced. Calibrating the integration investment as an acceptable percentage of the overall budget also mitigates risk.
As TV investment and business grows further, e-commerce brands will evaluate the largest events on TV like the Super Bowl, the Grammy's, and the Olympics to reach new customers. These events represent incredibly unique opportunities to reach very large, unduplicated audiences unlike any other medium.
On the face of it, these events can look risky, given the overall cost. If you have the right audience measurement and attribution solutions in place, your confidence grows. If you can get to this point, chances are your fame is now amplified 10X and your friends marvel at your bravado. But you know that you have followed a completely rational, data-informed path to get there with business results to prove it.