The New Senior: One Size Does Not Fit All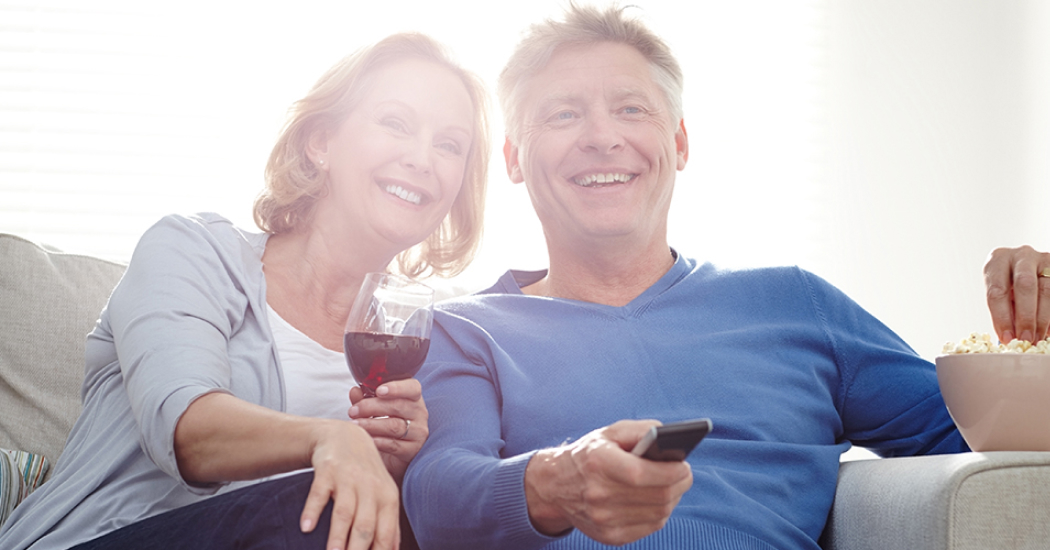 03.12.15
Les McCord, VP Group Director
This year marks an exciting generational milestone – the youngest of the Baby Boomers turns 50 years of age. But they aren't necessarily celebrating. In fact, most don't even consider themselves to be "senior citizens"- a term their grandparents used back in "the good ol' days" when turning 50 meant the beginning of the sunset years.
Compared with their predecessors, today's Senior is more active, expects to live longer and views retirement differently. In addition, this generation faces new financial challenges.
Change Your Marketing Approach: Using the new realities of this demographic to inform advertising strategies.
In my many years as a marketer, I've seen how media consumed by Seniors has changed significantly. And it will certainly evolve further as Boomers continue to age and demand more from how products and services are marketed to them.
A report by Nielsen, in collaboration with BoomAgers, shows that in five years, 50 percent of the U.S. population will be 50-plus. Right now, Boomers and seniors spend close to 50 percent of all consumer packaged goods dollars, controlling more than 70 percent of all disposable income. And yet, marketers gear less than 5% of advertising towards them.
Know Who You're Targeting
Through our proprietary research, R2C Group has recognized that if you break down the generic "Senior" target into the segments below, you can reach your consumer with the right message, using the right medium, in a far more cost-effective way.
Mature Retired: Age 75+
Seniors in this category like to read a physical newspaper and their digital usage is less than their younger counterparts.
Trying to engage the Mature Retired segment through multi-screen viewing will lead to wasteful ad dollars. Though tablet usage is on the rise, they prefer to talk to a real human being.
Recently Retired: Age 65-74
Retired, semi-retired, or active in the workplace, the Recently Retired segment is using computers, tablets and smartphones more than ever. In fact, 54% of those age 65-74 owns a tablet and 55% use a smartphone.
This segment uses their devices primarily to check email and get their news online. They are multi-screen viewing more than those in the Mature Retired segment.
Pre-Retired: Age 50-64
These "young" Boomers are digitally savvy and their online buying patterns are similar to GenX/Y and Millennials.
This segment has an aptitude for being online, using social media and texting extensively (50% usage for both). When taking into account TV viewing, online viewing, mobile video and cinema, they are in the group that ranks first, with 189 hours per month in viewing time. Initiating a multi-screen, multi-touch communications strategy is essential for this segment.
The Caretakers – The Ultimate Influencers: Age 36-49
With healthcare costs climbing and 401K and pension funds dwindling, younger influencers realize that they will be playing a larger role in the care of their aging parents.
Avid online researchers and social investigators, this audience, active across all forms of media, are likely to be the most curious and well-informed of the four segments. If you aren't targeting them with your message, be assured that they are defining one for themselves- as good or bad as that might be.
Choose your Audience Carefully
As our population ages, an increasingly active and sophisticated customer is entering the Senior marketplace. And they are having a profound effect on the types of marketing needed to successfully reach and convert them. To help our clients respond to these changes, we've developed the accompanying Infographic of our research results, identifying the ways the audience has shifted.
As the New Senior segment of the population is more clearly defined, marketing practices must evolve as each audience moves into the next stage of life.
In recent years, I have been surprised by how much pressure traditional brands are starting to face. I'm seeing new brands enter the market, making the same mistakes and misconstruing segments of audiences. With so many different targets and influencers emerging within the Senior group, one size truly does not fit all, and you will need to increase the sophistication of your marketing campaigns if you want to keep up.
References:
Nielsen: Don't Ignore Boomers – The Most Valuable Generation Report