Agency Founder and True Trailblazer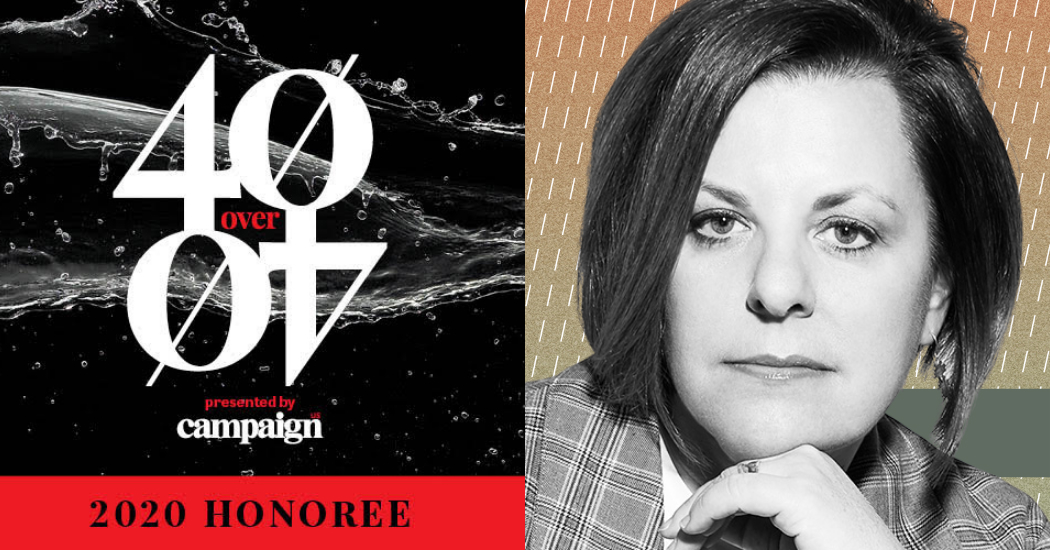 09.23.20
Michelle Cardinal has been announced by Campaign US as an honoree of its 2020 40 Over 40 list.
As the CEO and co-founder of Rain the Growth Agency, she is part of the .01% group of female founders of advertising agencies in the U.S. Her agency is one of the largest women-led, independent, performance-minded, agencies with 240 employees and $500+ million in annual billing.  Since starting Rain the Growth Agency (formerly R2C Group) in 1998 it has become one of the dominant direct-to-consumer agencies in the country, having helped built great brands such as Humana, Peloton, Chewy.com, Wayfair, Consumer Cellular and Mercari. Over 20+ years, Michelle has grown Rain the Growth Agency's national presence by establishing offices in West Chester, PA, Providence, RI, and Oakland, CA.
Throughout her career, Michelle has bucked conventional wisdom by finding smarter ways to look at the math behind advertising. Continuing her innovation, in 2017, Michelle launched Leavened, a first-of-its-kind media measurement and optimization company. The goal of Leavened was to address the marketplace need for brands who do media in-house for low cost, transparent, and fast media measurement tools. Since its inception, Leavened has successfully serviced over 40 clients and has achieved over 80% annualized growth.
Michelle is particularly invested in leveling the playing field for women everywhere, but especially in advertising. She has given women opportunities through leadership roles, mentorship, and space for career development. A majority of Rain the Growth Agency's leadership team consists of women across all departments including media planning and buying, client development, and marketing analytics. Of Rain's 18-member senior management team, half of them are women. She has used her influence to create a women-led agency with great culture—and she gives her time to pull up and bring female entrepreneurs to the next level.
In 2019, Michelle launched SheScales, a marketing accelerator to assist female-founded businesses. SheScales supports early-stage companies needing reliable, trusted marketing partners to help them to scale fearlessly. Since the inception of the program, it has received over 100 applications. Earlier this year, SheScales announced its first full-scale partnership with Carewell, a female-founded, DTC business for home health and adult care supplies. Supporting the Carewell brand with marketing efforts has put them on the path to successfully scaling their business, recently helping them secure $6 million in seed funding.
The Boston-area native shows no signs of slowing down and is a perfect example of what you can achieve, and give back, once over the age of 40. She has used her clout and passion to bring attention to important local and national issues. Michelle has a long history of involvement with the Portland, Oregon community, where the agency is headquartered. She is on the board of Central City Concern (CCC), the leading homeless non-profit in Portland. In addition to her tireless efforts, Michelle has engaged the agency to get involved, offering pro-bono marketing services to the organization.
But what really makes Michelle a standout for the 40 Over 40 is the generosity and wonder of her time. Between overseeing industry-leading campaigns, year-over-year business growth, mentoring, college talks, and starting and running additional company initiatives, Michelle is an unstoppable force of nature.