Epson, well known for their printers and scanners, leaned on Rain the Growth Agency to introduce their RapidReceipt scanner directly to consumers. As the only solution on the market specifically designed for managing receipts and invoices, this product has benefitted from a refined brand & messaging platform to dial into their target audience. A detailed media strategy led to holistic, multi-channel digital marketing campaign that drove increased sales and brand awareness with the help of basketball superstar Shaquille O'Neal.
Linear TV
Microsite
Paid Social
Display
Paper goes in, stress goes away
The fully integrated campaign highlighted the organizational benefits of the product through linear TV spots featuring Shaq and castimonials from small business owners. The spots drove traffic to a dedicated microsite and were complemented by paid social and display ads.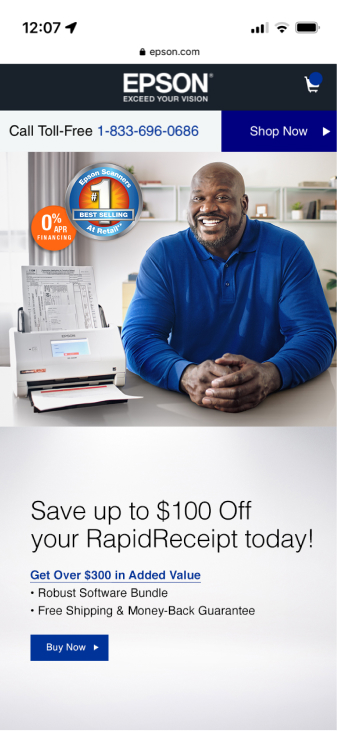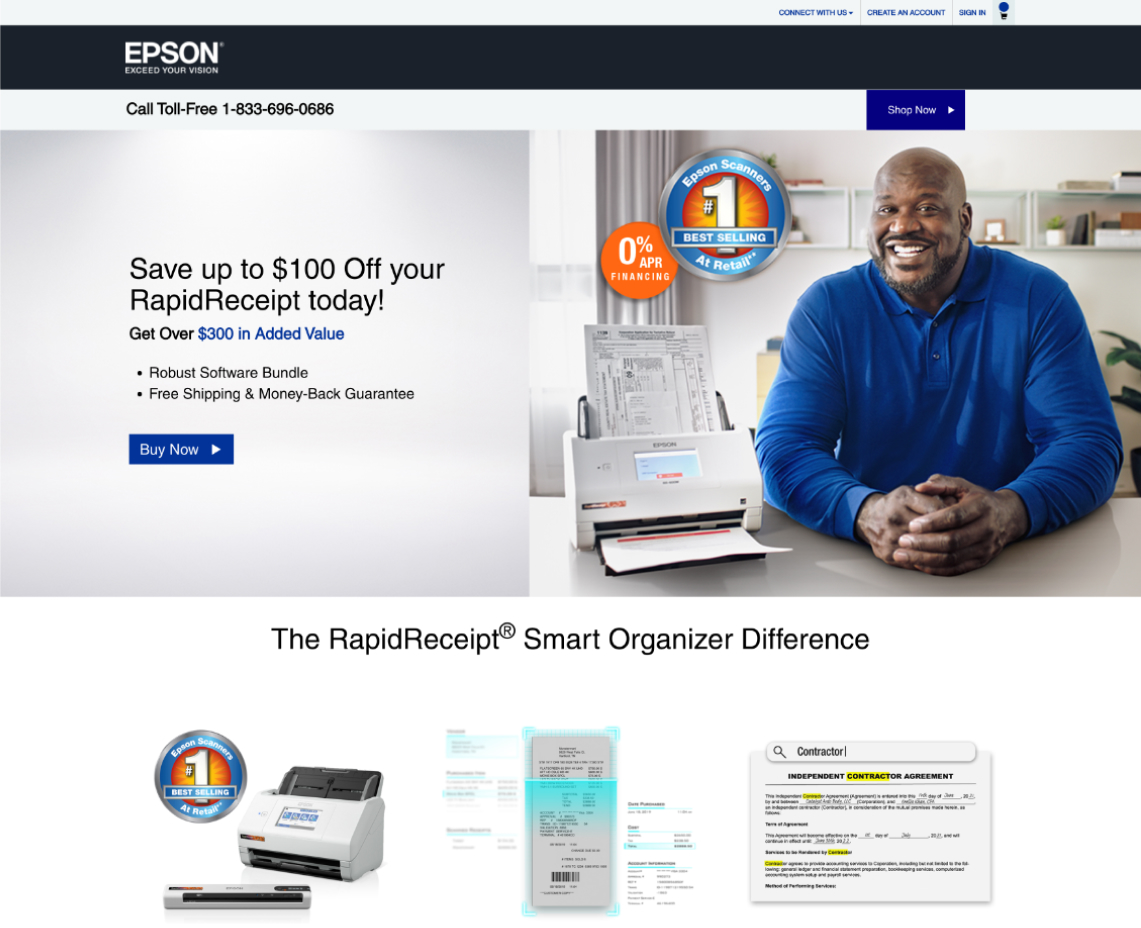 Microsite